I have to tell you how much I love tarps. They are so versatile in their use. They make the absolute BEST slip and slides. We will often put our slide onto the tarp so that my buddies can slide down onto the tarp, rather than running and sliding. A little dish soap or shaving foam makes it even more slippery! I recommend rolling the edges of the tarp up and under to make a channel. It not only creates a space for the water to collect in but also makes it very clear where and how to slide. Sometimes when I put the tarp open with the sprinkler hitting it, my buddies will try running and sliding simultaneously from opposite directions and that is not a good scenario!
Another super fun thing we've done is put our Little Tikes roller coaster together with the tarp to create a splash pad. My buddies had soooo much fun riding the coaster down into the puddle of water that splashed them at the end of their ride! A definite hit summer activity!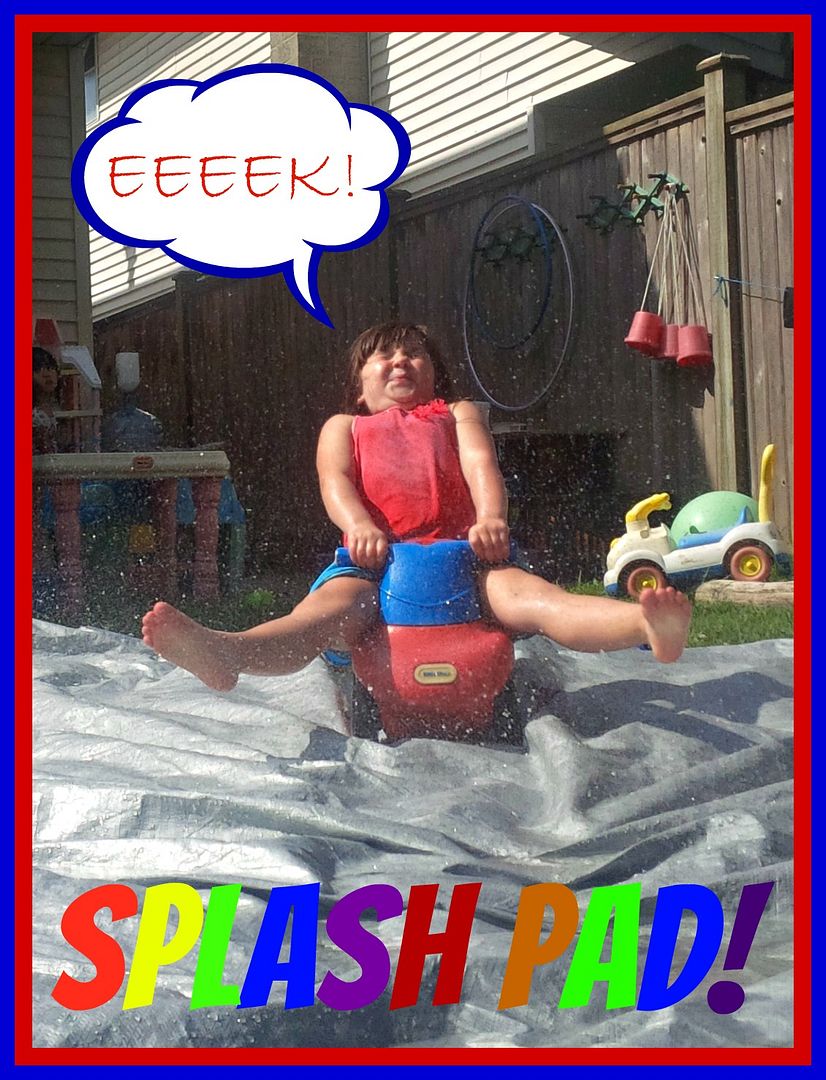 How are you keeping cool and having fun this summer?