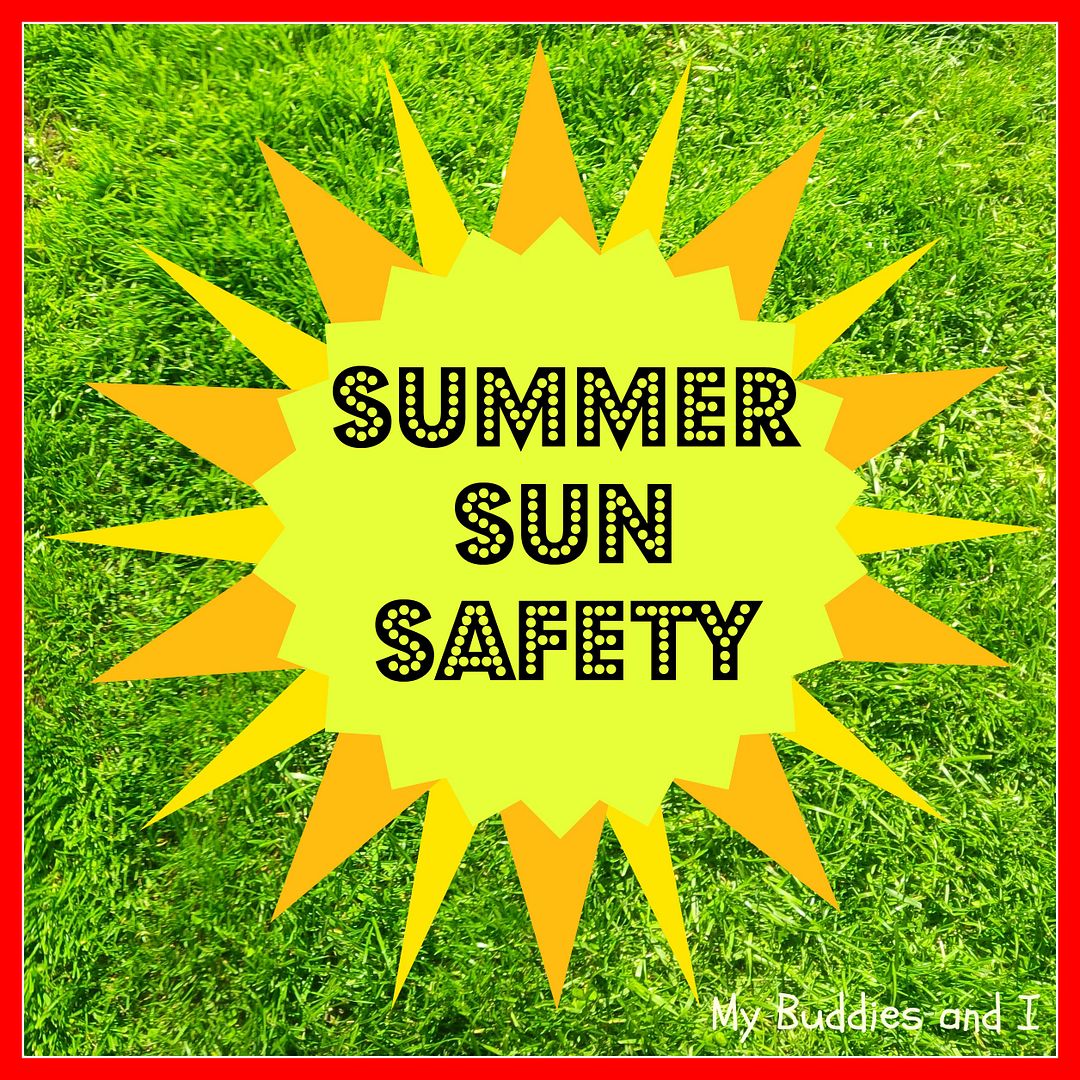 I absolutely LOVE the summer! It's the best time to be a child care provider. I love being able to spend the majority of our day outside in the beautiful sunshine. We are lucky that our summer temperatures don't usually get dangerously high. Unfortunately,that sunshine still creates increasing danger of damage to my buddies' delicate skin. There's no way I'm going to let that keep us away from enjoying our time in the sun though. We follow some simple rules that keep us all safe.
1) Schedule
- I have arranged our schedule so that we are indoors for lunch and then nap and afternoon snack during the worst times of the day for UV rays, that is, approximately between 11 am and 4 pm, according to Health Canada.
2) Shade
- Our play yard is arranged so that my buddies naturally spend most of their time playing in the shade! The play houses, awning, trees and house all provide generous shady areas for most of the morning and I can set up new and interesting play materials to keep them interested in playing there. Water play is always a favourite, and as a bonus, it helps to keep my buddies cool, too.
3) Sunscreen
- It's applied generously and frequently throughout the day. I ask my buddies' parents to apply sunscreen before they arrive and I also put sunscreen on before we go out to play. There's less chance of spots being missed, and I know that the sunscreen applied before they arrive will have time to provide protection before we go out. I am fortunate to have generous daycare clients who have provided easy spray on sunscreen for the entire group. I recommend an easy to apply spray when you're working with groups of kids. It's fast and easy. I also like the tubes of sunscreen you can buy for faces, it's easy to apply on noses, foreheads and cheeks, and not likely to drip into eyes.
4) Hats
- I just purchased a set of matching sun hats for my buddies. I did this partially because they look super cute in their matching hats, and partially because it's easier to have a rule about keeping hats on when EVERYONE has a hat to wear. Although my buddies often bring hats from home, it's easy to forget them, too. This way nobody misses out.
5) Water
- I have to make sure my buddies stay hydrated. Even though this won't protect their skin from sunburn, staying hydrated helps keep skin healthy, too. I make sure to keep water accessible with a pitcher and cups set out for them. I love that it helps them practice their pouring skills, too.
Stay Sun Safe & Have fun!
For more information on sun safety and daycare, see
Health Canada
.