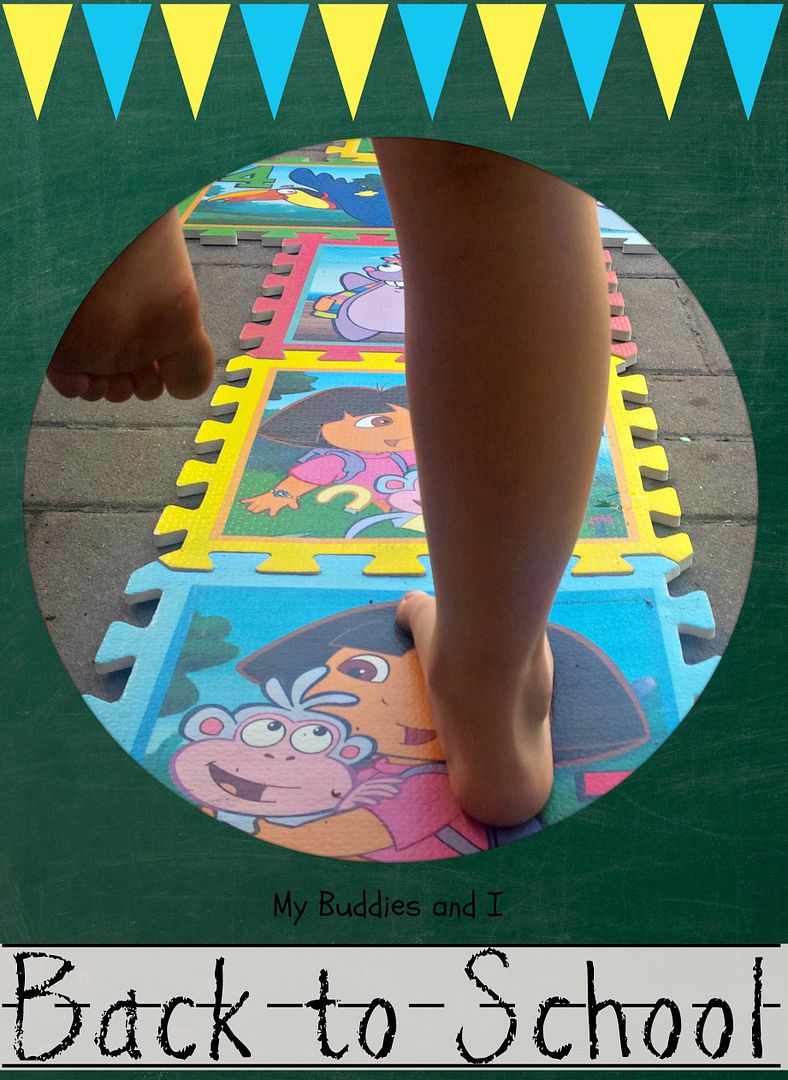 The kids will soon be going back to school and though my buddies aren't school age yet, we will see BIG CHANGES at daycare, too!
I love the return to SCHEDULES, the return to ROUTINES, to bedtimes and dinner times, and regular drop off times! I love the effects of a good night's sleep and a good breakfast! I love the predictability of our days and the focus that back to school time brings. And I love the school supplies... but who doesn't love school supplies?????
Although we spend the majority of our time at daycare playing regardless of the time of year, September brings back an emphasis on play with more focus and more purpose. We still play and have fun but I will be watching closely to see that they are attaining the skills that will help them succeed in school. We loosely follow themes based on seasons and holidays, but I also try to follow the children's interests and learning needs. Social skills are a given, but are they competent at cutting, pasting, colouring, painting? Do we need to spend more time playing with letters or counting? Are my buddies ready for some sight word work? As well as through observation of the children at play, I have a variety of assessment tools that I can use to see just where we stand. You can see some ideas for seasonal activities conveniently organized by month, as well as a collection of assessment tools on my Pinterest boards, here.
Each year at this time, I find myself giddy with the excitement of a new school year with my buddies. Over the years, I've had the privilege of seeing so many of them grow from toddlerhood, through their preschool years and then sadly said good-bye as they left to go off to kindergarten. I take my responsibility seriously and more than anything I want to see my buddies well equipped to begin school with an "I can do it!" attitude. I want them to love school (as I did) and feel confident in themselves and their abilities.
When parents ask me how they can help their child succeed in school, I will always share the power of routines! The routine beginning with going to bed and getting up at the same time each morning, of having a short time period for "homework" in the routine of each day even before kids begin school, the routine of hanging up backpacks in the same place each day so they can be found when needed, perhaps of preparing lunches together, and of laying out the next day's clothes or even having a breakfast bowl set out with cereal set beside it! The routine might not seem that important at first, when everything is new and exciting, but on the days that have a less than stellar start, when you are sleep deprived, and out of coffee and in a fog, a well practised routine will totally save the day! It's up to you to figure out how detailed your routine needs to be, and you can always alter it and adapt it to make it work for your family.
Lucky for all of us, we are not alone. This post is part of the KBN Back to School Party and that means a group of 27 fantastic bloggers have gotten together to share their BEST tips, tricks and resources for making the most of back to school time.
Participating Blogs
Baby Bump & Beyond
B-Inspired Mama
Blessed Beyond a Doubt
So come on, let's all help each other make 2013-2014 the very BEST BACK TO SCHOOL YEAR ever! Share your tips, tricks and resources and check out others, too!