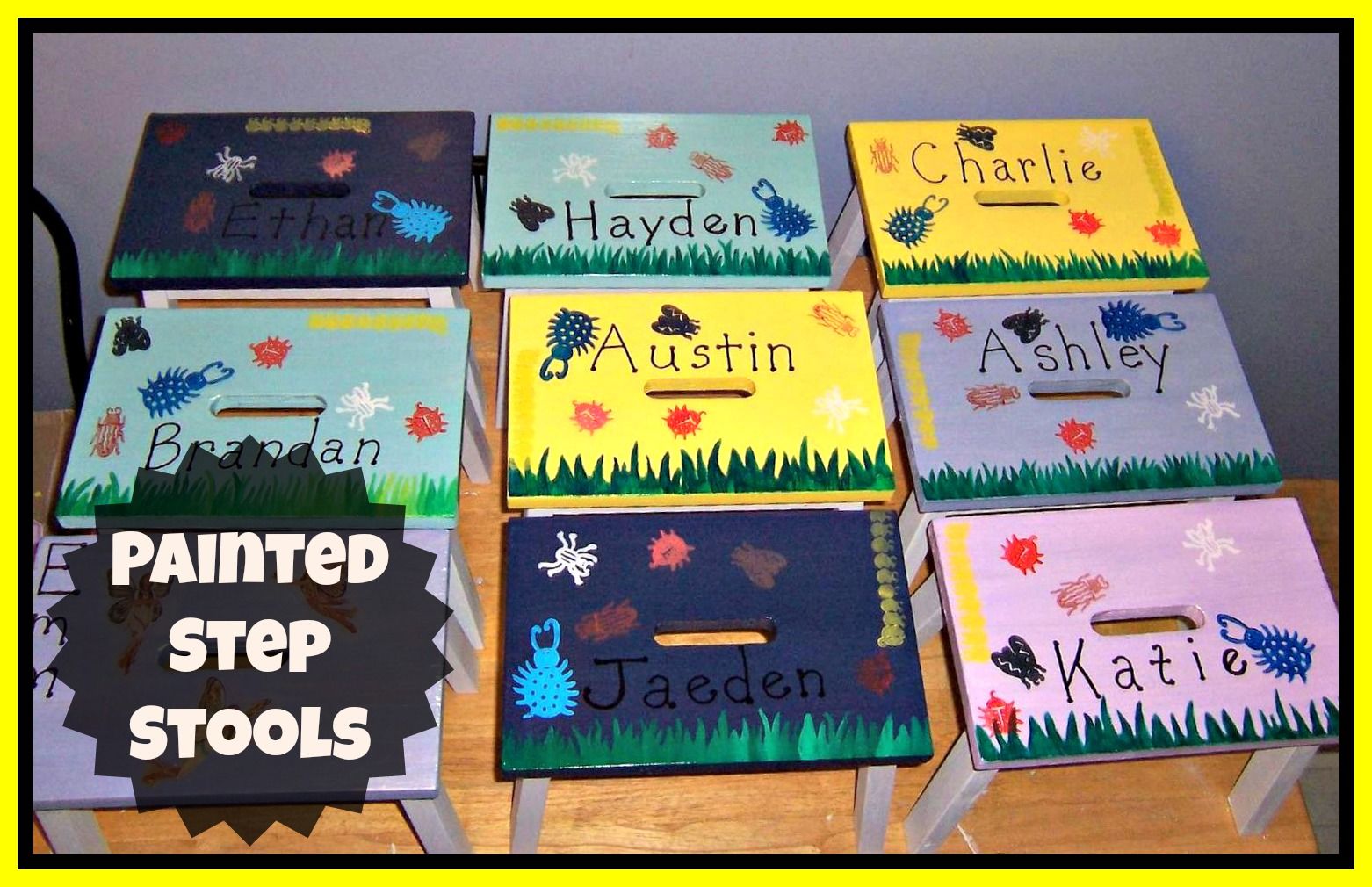 I came across this picture the other day and decided I'd like to take you all on a little trip down my memory lane and stop to look at some little stools bought at Ikea. I had decided they would make great personalized Christmas gifts for some special buddies.
After building them, I painted them with different colours of paint from a collection of mis-tinted paint that I had acquired. I then used bug stamps and acrylic craft paint to stamp on some bug prints. I painted a row of grass along the bottom, too. Then I clear coated the top for durability.
My daughter helped my granddaughter make her own version of the stool too. I think it would be a great craft project for kids to do. They could even help assemble them first, and then paint. They were under $5 each and are sure to be a treasured keepsake!
This one is at least six years old and used every day!