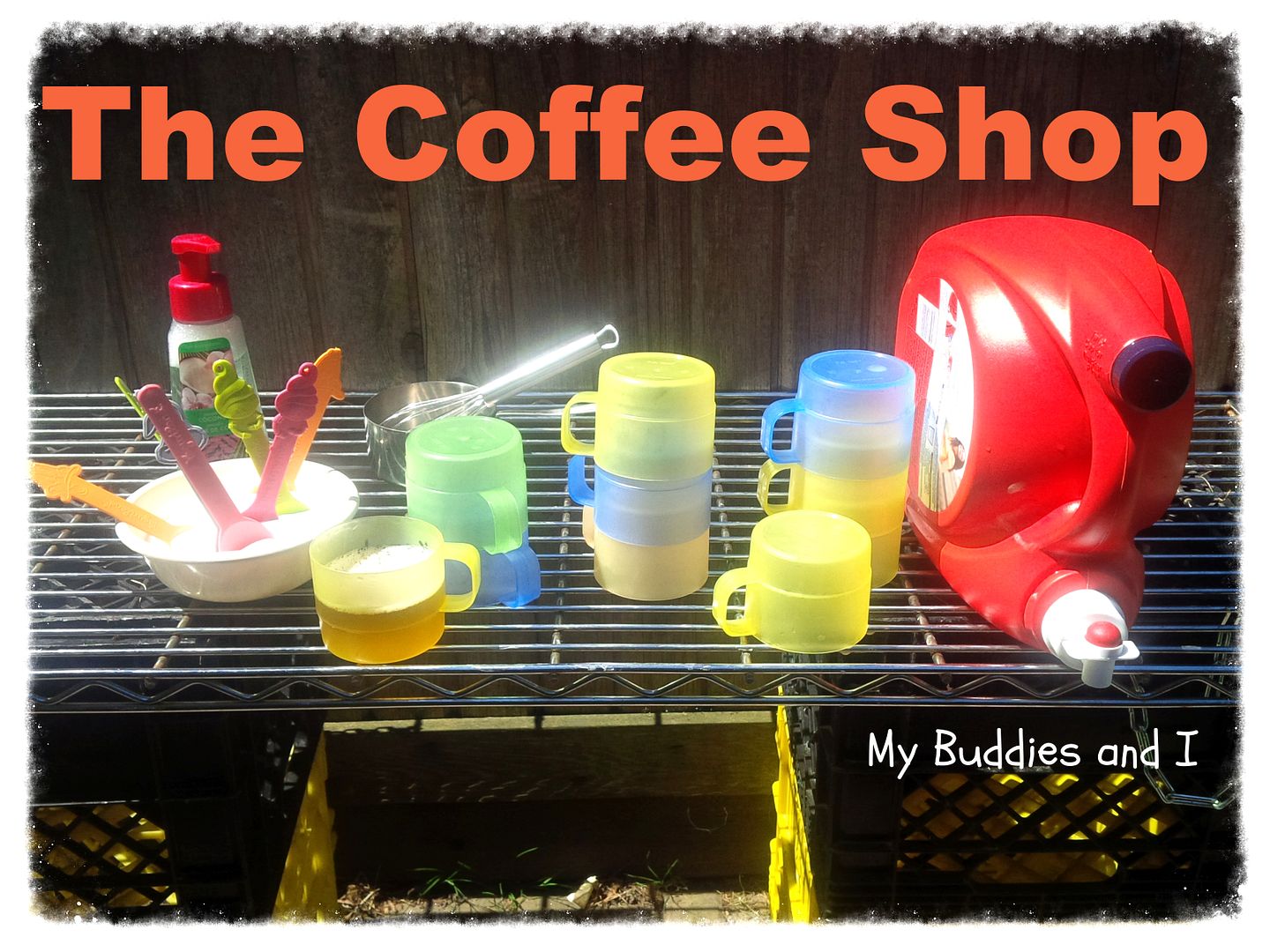 Ever since I saw the
Coffee Shop Activity
on Happy Hooligans, I had been anxious to try it.
I didn't have a water jug like she used, so I was patiently waiting for my laundry detergent bottle to run out.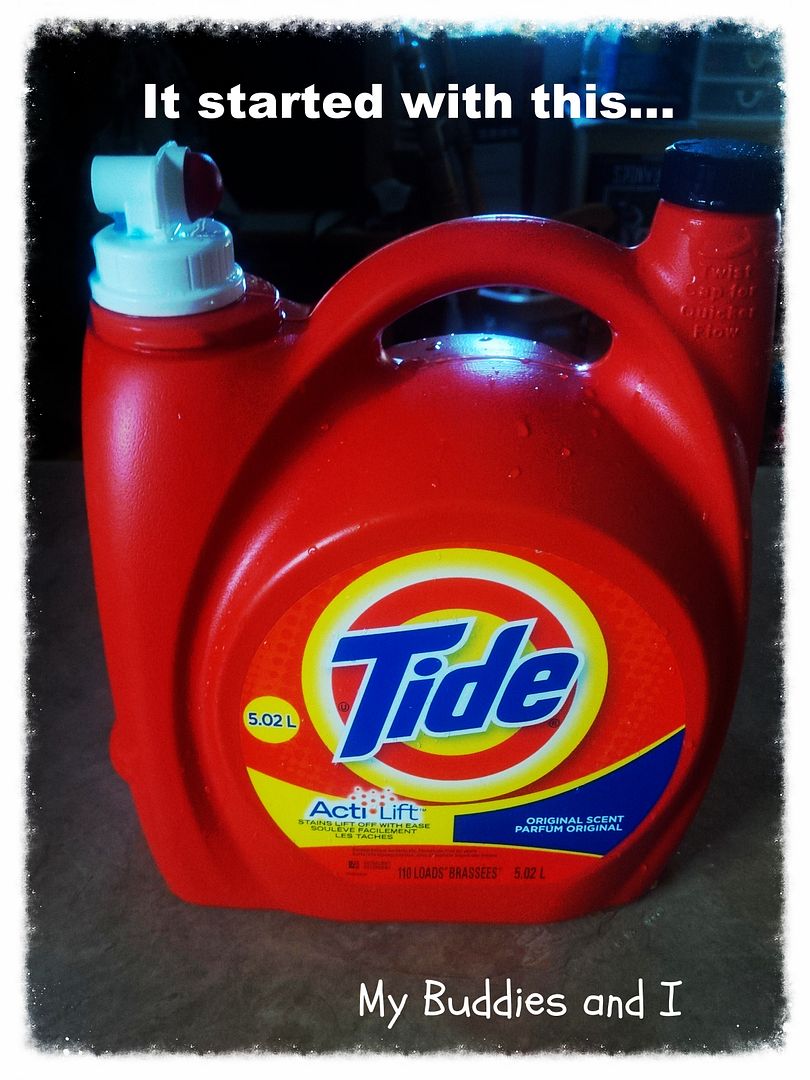 It seemed to take forever! When it finally emptied, I rinsed it and filled it with water that I coloured with brown food colouring.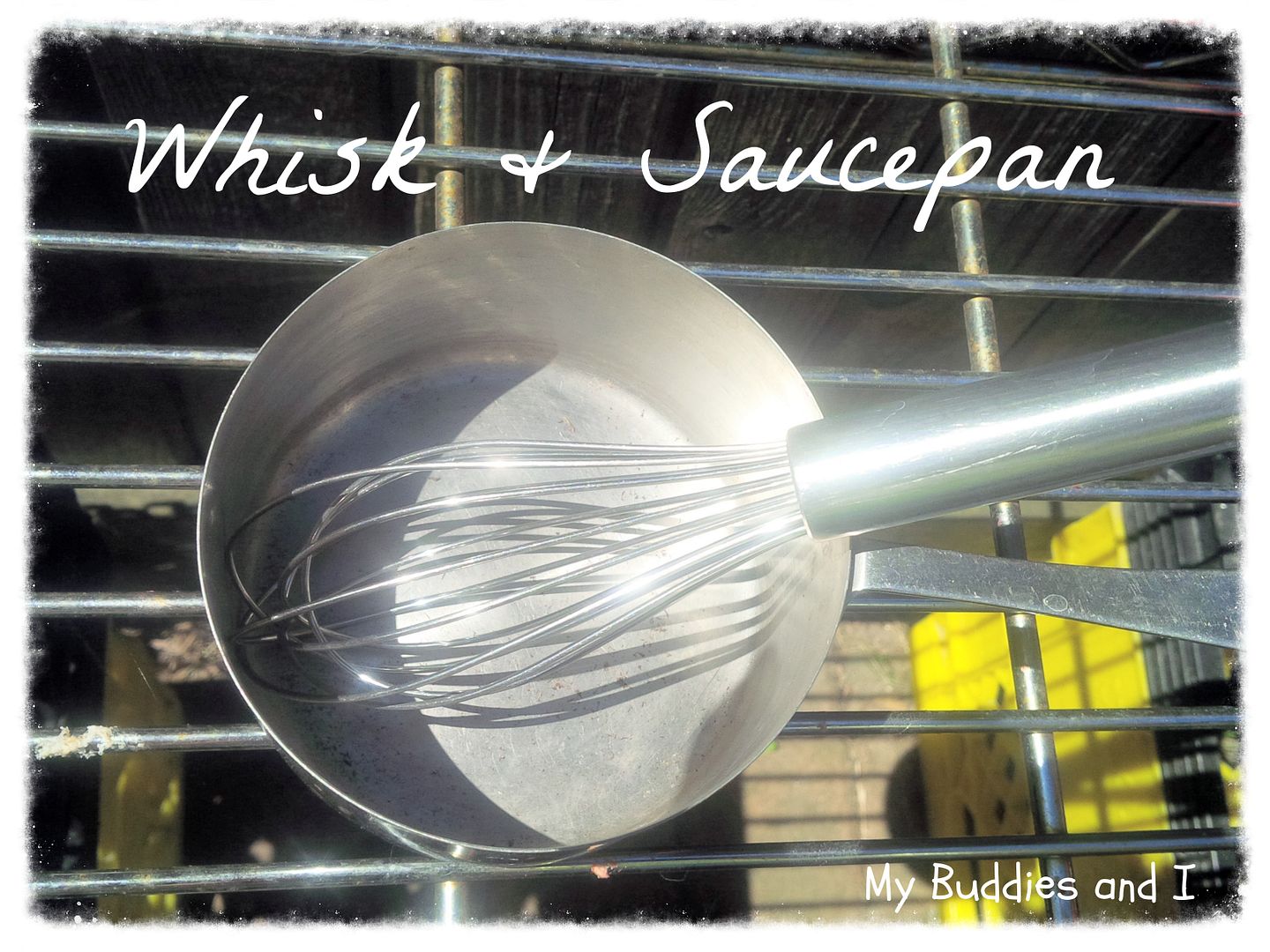 I added accessories like a whisk and saucepan, and some plastic coffee mugs.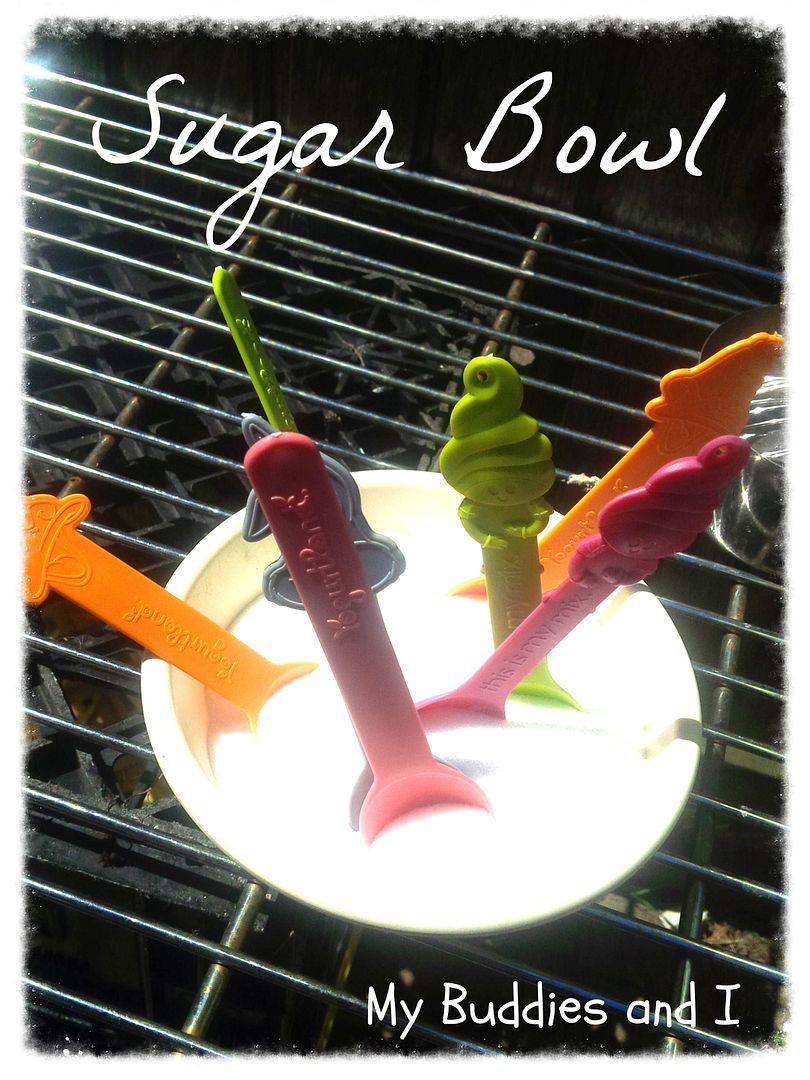 We had a sugar bowl filled with salt to discourage tasting, and fancy spoons for scooping and stirring.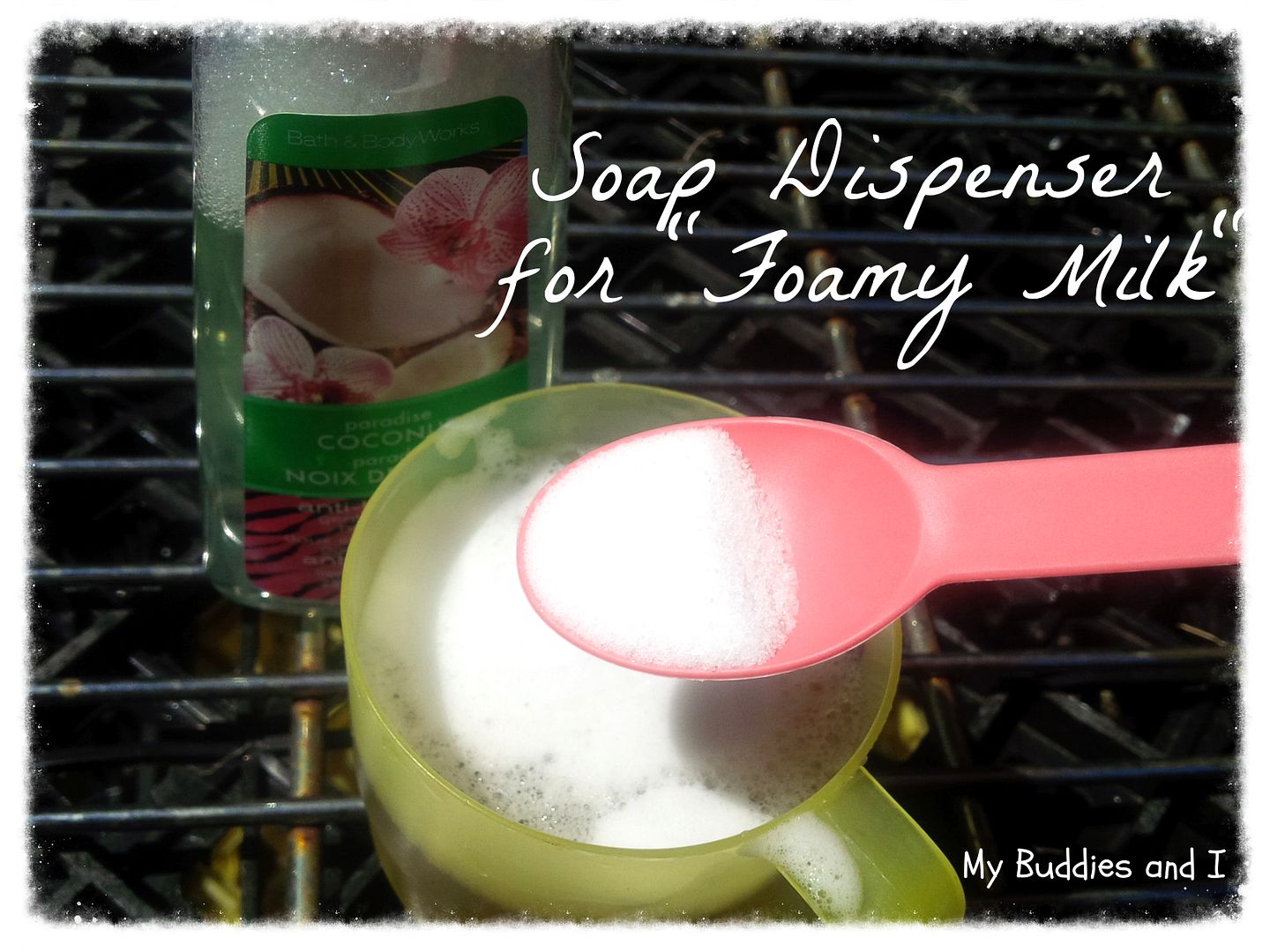 An empty
foaming soap bottle was refilled with about a teaspoon or so of soap in water to make some pretend foamy milk to top their coffee, too. It was the perfect topping for some perfect pretend play!