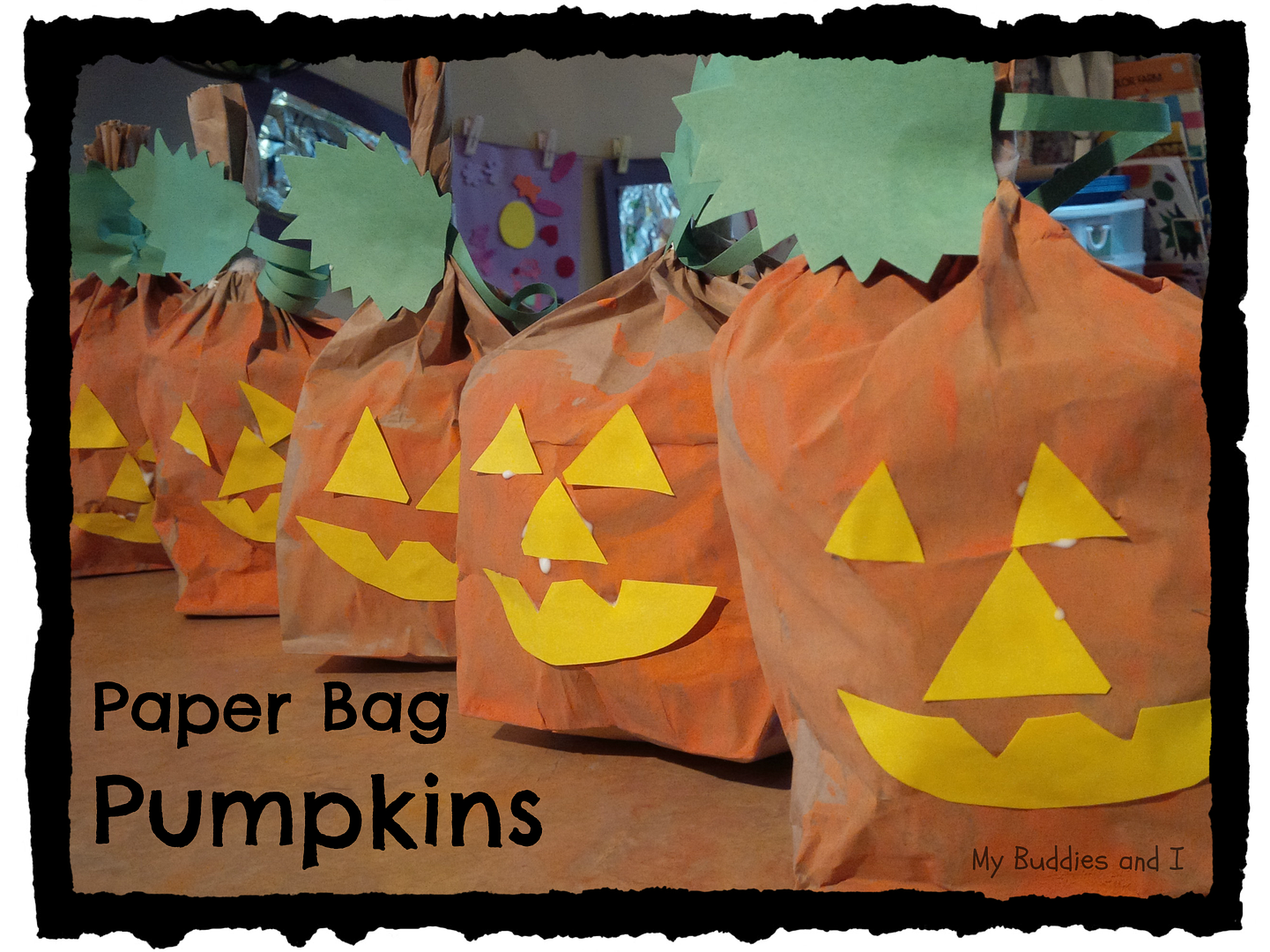 Happy Halloween! My buddies and I are celebrating Halloween with a lot of dress up play from my costume collection. We also took a moment to finish up this classic Halloween craft. If you haven't made these before, you ought to give them a try. They're fairly simple and a lot of fun!
You simply take crumpled newspaper and stuff it into paper bags. Twist the tops and paint the bags orange. We left ours to dry overnight and I stuck a bit of tape around the twisted tops. Today I provided paper curls as vines and cut outs of leaves, eyes, noses, and mouths. We attached the vines to the stems with a stapler and glued the other pieces on. I assisted them with the gluing process, though they probably could have managed more of the assembly themselves. They enjoyed themselves and that was the main thing I look for in every craft we do.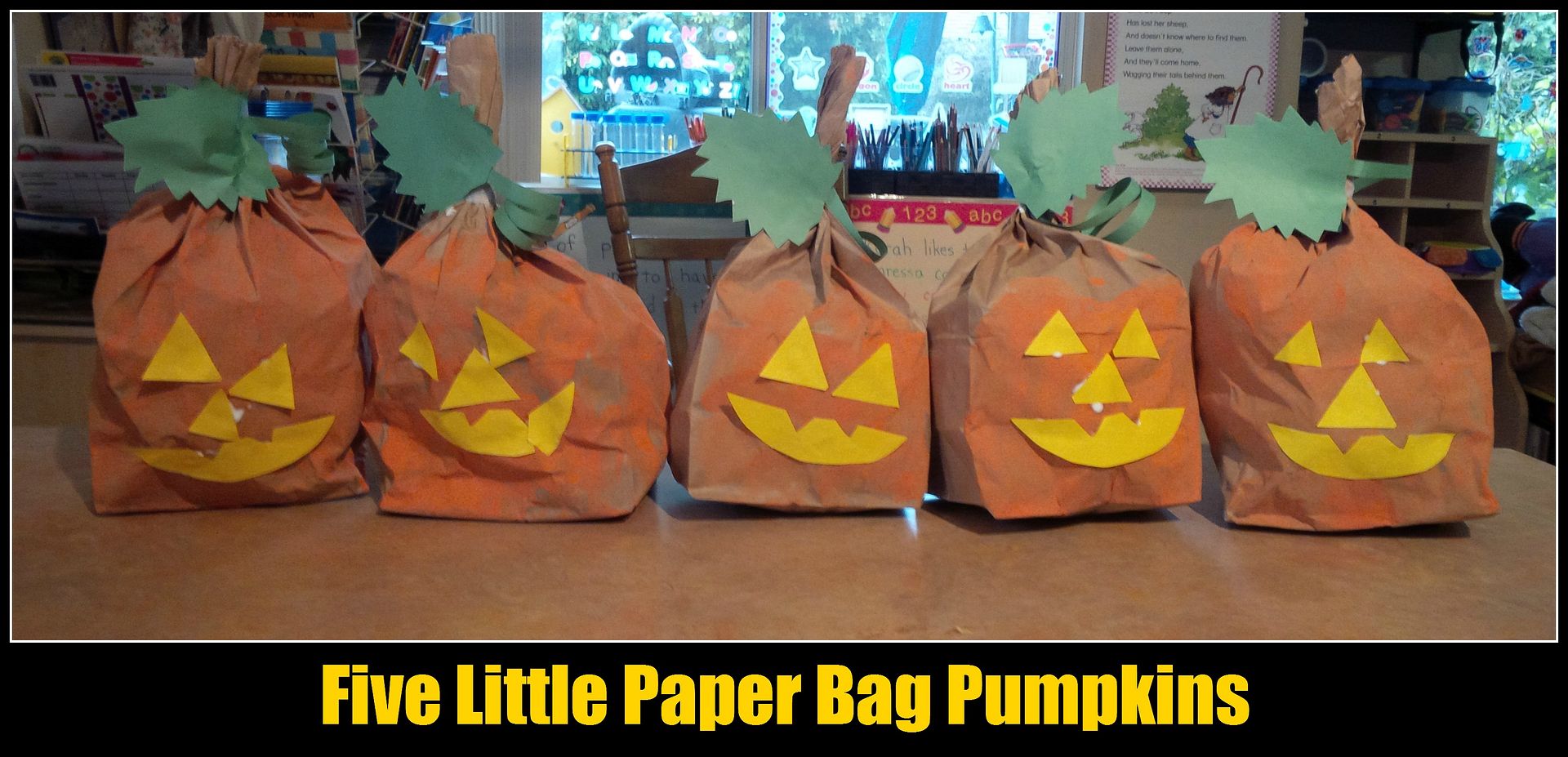 They'd be a cute craft to go with the "Five Little Pumpkin" rhyme, too.
Happy Halloween!