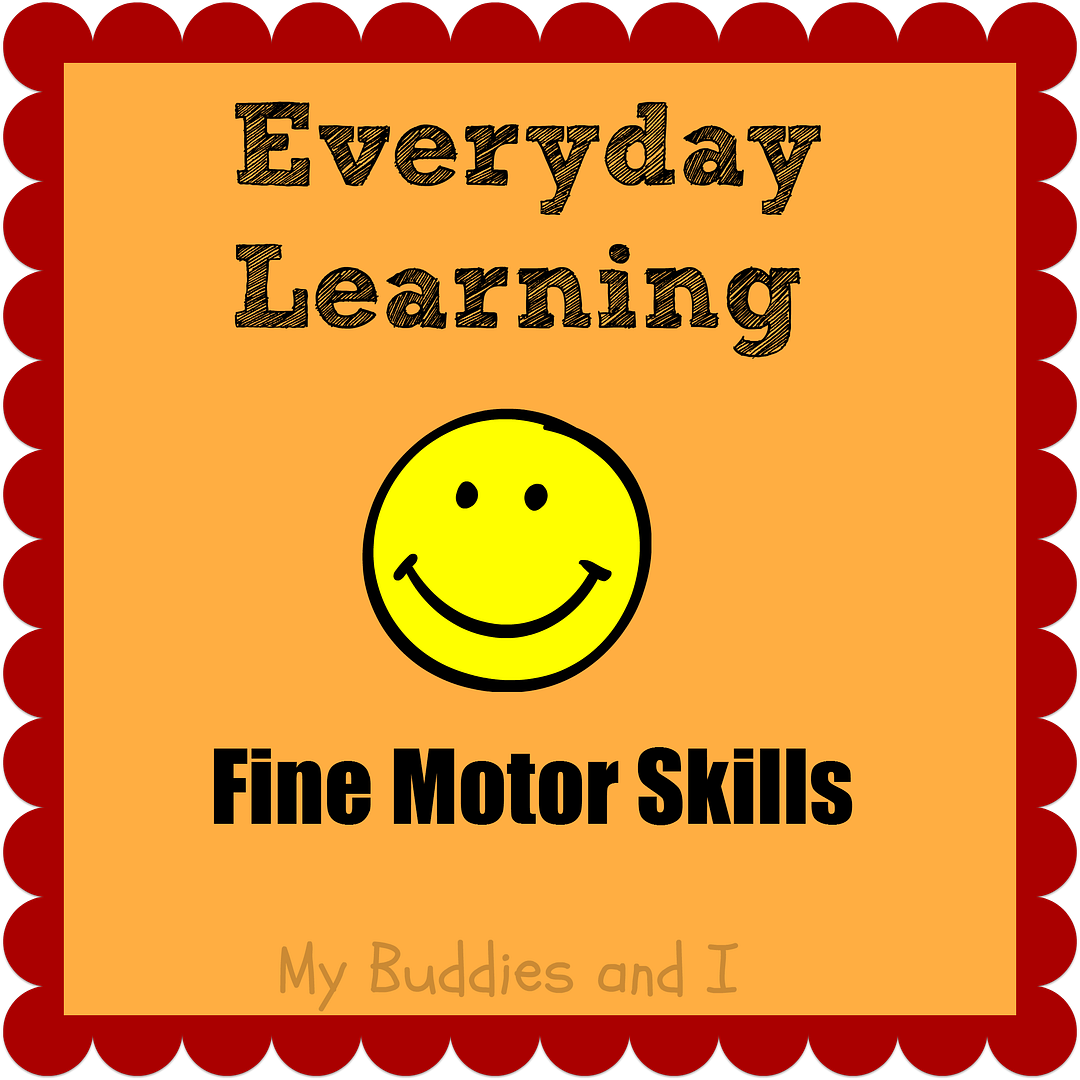 I tend to take for granted just how many things my buddies learn from our everyday activities. There are just so many things that they learn simply by doing the things that we need to do everyday. Sometimes I can get get so busy planning special activities to promote learning that I forget about letting my buddies do what they would naturally be doing. By simply my taking a step back, and letting them do for themselves, they benefit in learning in many ways.
For the next few posts, I'm going to examine how different skills can be learned in the course of a regular day with my buddies.
I'll touch on each of these areas:
Fine Motor Skills
Gross Motor Skills
Cognitive
Language and Literacy
Social/Emotional
These are known as domains. I have seen learning divided differently, into fewer or more categories, but because this is the format that is used most often in my area, I am going to stick with this arrangement.
To start, let's look at fine motor skills:
Fine motor skills can be defined as small movements of the hands, wrists, fingers, feet, toes, lips, and tongue.
From the moment my buddies arrive in the morning until they walk out the door, opportunities for fine motor skill development abound. I love to see their parents allow them to remove their own coats and shoes and put them in their lockers. Dressing and undressing themselves is such a great way to build these skills and create a "can do" attitude, too. There is a huge difference in kids who are encouraged to dress themselves. After some free play time, we clean up the toys, and picking up small toys will also build skills. Then my buddies will use the toilet and get washed up. This involves more dressing and undressing, and pumping the soap dispenser and turning taps, and drying their hands - all of these help to promote - you guessed it! Fine motor skills! It's snack time, and someone is wiping the table, and another is handing out the cups and plates or bowls. Then we will sit down to eat. Whether we are eating with our fingers like my youngest buddies, or using utensils, fine motor skills are being developed. Clearing the table will use more of these skills. As we progress through the day, one of my buddies will change the date on the calendar, by picking out a small card from the pocket chart, turning it over and replacing it to show the number. Everyone will be engaging in a variety of activities that will also involve the use of fine motor skills. Whether we draw, paint, colour, cut, paste, build with blocks, do puzzles, lace, bead, use playdough or clay, turn pages reading books, do fingerplays, or play with construction toys, we are using our fine motor skills to do it! If I feel the need to really work on hand strength and co-ordination, I can plan specific activities using tweezers or tongs, droppers or clothespins. When we get ready to go outside again, most of my buddies will get themselves ready and sometimes also help a younger buddy, once again using our skills in dressing and undressing . When we come in, they will put out their mats and blankets, and get ready for lunch. My buddies really enjoy preparing their own lunch. Simply making a peanut butter sandwich is a great activity for fine motor skills. It takes the use of utensils one step farther to scoop and spread peanut butter onto bread evenly. Once made, they might even decide to cut their sandwich in half or in quarters. Our day goes on, with rest time, more cleaning up, another snack, and more play and organized activities, but almost every one can help teach fine motor skills in some way.
Every activity that we do naturally, and routinely has the capacity to build skills. It's important to allow children to do as much for themselves as possible so that they become not just capable, but competent at these skills.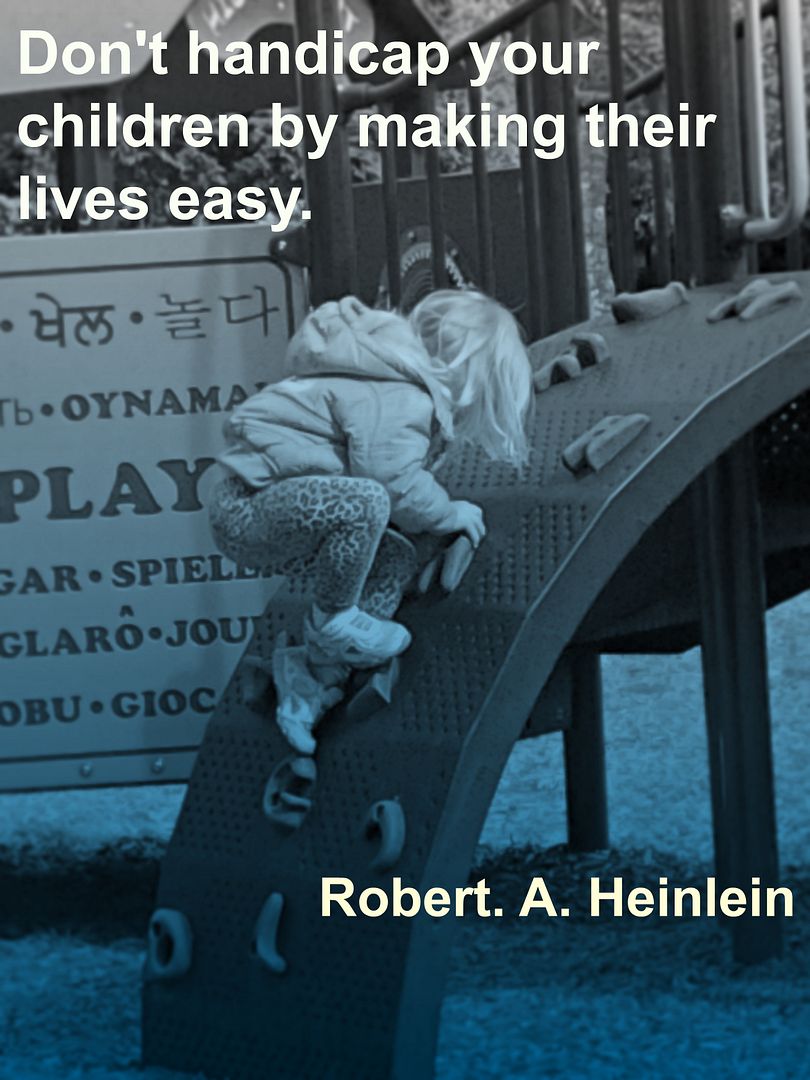 I want the very best for my buddies, and sometimes it's hard not to help them more than is necessary. It's hard to watch them struggle when I could just help them along. But in some cases, helping doesn't help because it robs them of the opportunity to learn and practice skills for themselves. The goal is always to help my buddies to learn and become competent and confident in themselves and their abilities.
I hope you've enjoyed this post & I look forward to sharing

Everyday Learning : Gross Motor Skills

with you.