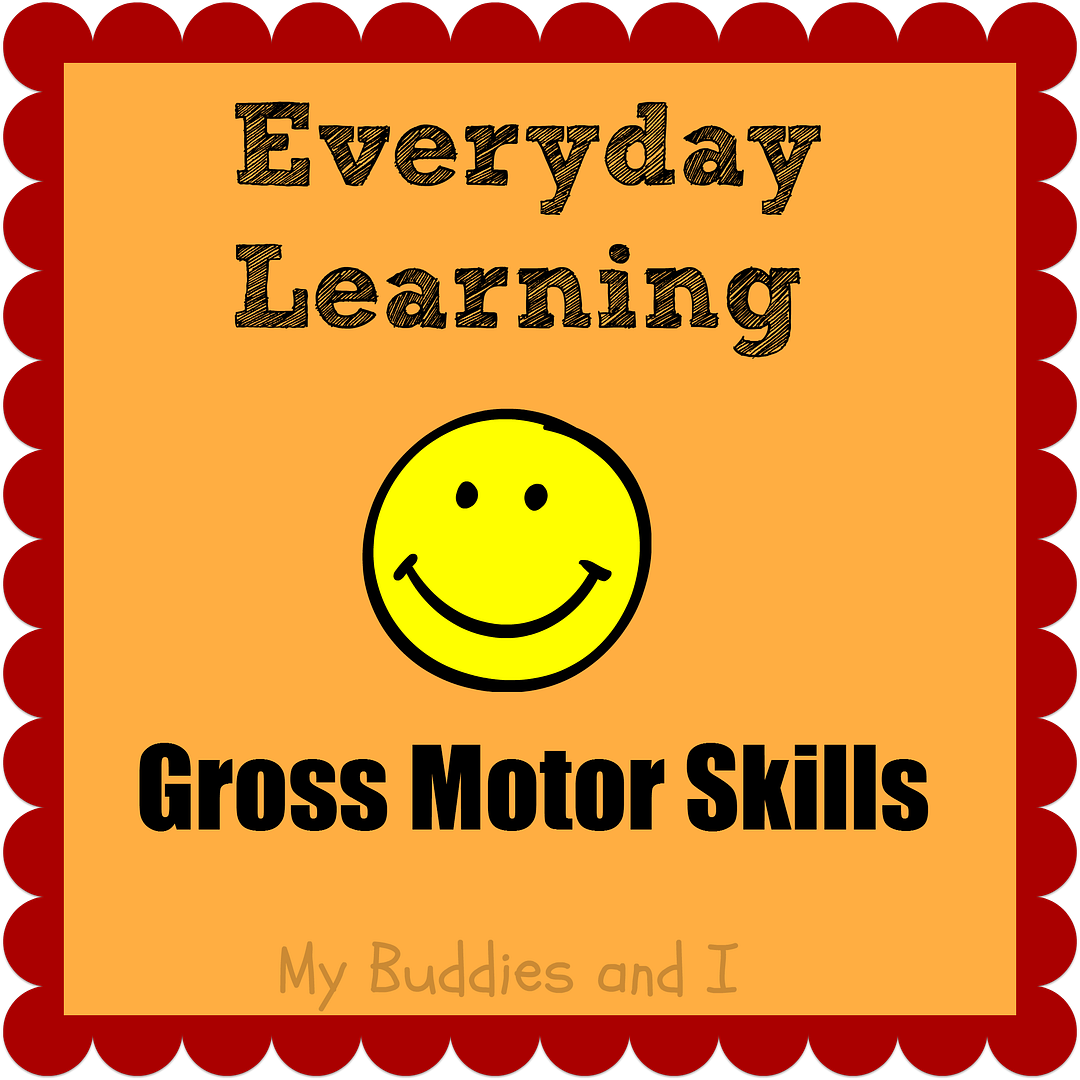 My last post was about acquiring fine motor skills through everyday activities. This time I'm going to share what we do for the development of gross motor skills. Gross motor skills are the abilities required in order to control the large muscles of the body.



Read more:

http://www.healthofchildren.com/G-H/Gross-Motor-Skills.html#ixzz2wLjvh24u

With my buddies I have made a conscious decision to incorporate more gross motor skill activities into our everyday routines. What I have come to realize is that even though these activities can be slightly more dangerous and definitely need closer supervision, keeping gross motor activities available as a play option has made my day so much easier!
Like many daycare providers, my buddies and I spend time outdoors almost every day. We go for walks around our neighbourhood almost every day and often stop to play at a local playground. We spend time in the backyard, too, where there are a variety of toys like wagons, slides, climbers, cars, bikes, scooters and sports equipment as well as space to use them. This provides many opportunities for running, jumping, climbing, throwing and catching, pedalling, pushing and pulling and all sorts of gross motor movement. Indoors...well, there just weren't as many options. At least not as many acceptable, safe options. The types of activities my buddies and I would do to incorporate gross motor skills were planned out and teacher-led and very structured in nature. Things like dance/exercise videos or cd's, parachute games, hopscotch, bowling, throw/catch games, and action games. These are okay, usually fun for most of my buddies, and still useful, but, in hindsight, I don't think they were enough to satisfy the needs of busy, energy-filled toddlers and preschoolers.
Things began to change for me when I was given a jumping horse. This was a rather large item but I really thought my buddies would enjoy it and I found a place for it in our classroom. Keep in mind that my classroom is a room in my home, and it's not terribly large, either. Well, to say the horse was a hit is an understatement. He has been with us for two years and is still used every. single. day. What I discovered from the addition of the horse was that

when my buddies had the opportunity available to them to get active and release that energy that seems to build up in kids, they were happier and more agreeable.

Behaviour issues decreased. Anything that makes behaviour issues decrease makes me take notice. Hmmmm..... What else could I add to my space?
I started looking for more toys. I'd love to have the space for ride on cars but I don't. I've even thought having a playground inside would be great. But I don't have that kind of space. I did come up with several toys that do work very well in my space. If you'd like to read about them, you can find my favourites here: The Best Toys for Active Kids in a Small Space . These toys have my buddies using lots of muscles to move around. Now they jump, bounce, spin, slide, push, scoot, and rock. They have been kept accessible - except for the trampoline which I've been bringing out each day. So now our free play time indoors can be just as active as outdoors. My buddies are happier and possibly healthier and I am confident that they have plenty of opportunities to develop their gross motor skills to their maximum potential. It's win/win!
I hope you've enjoyed this post an will come back to read about Everyday Activities for Cognitive Skills.