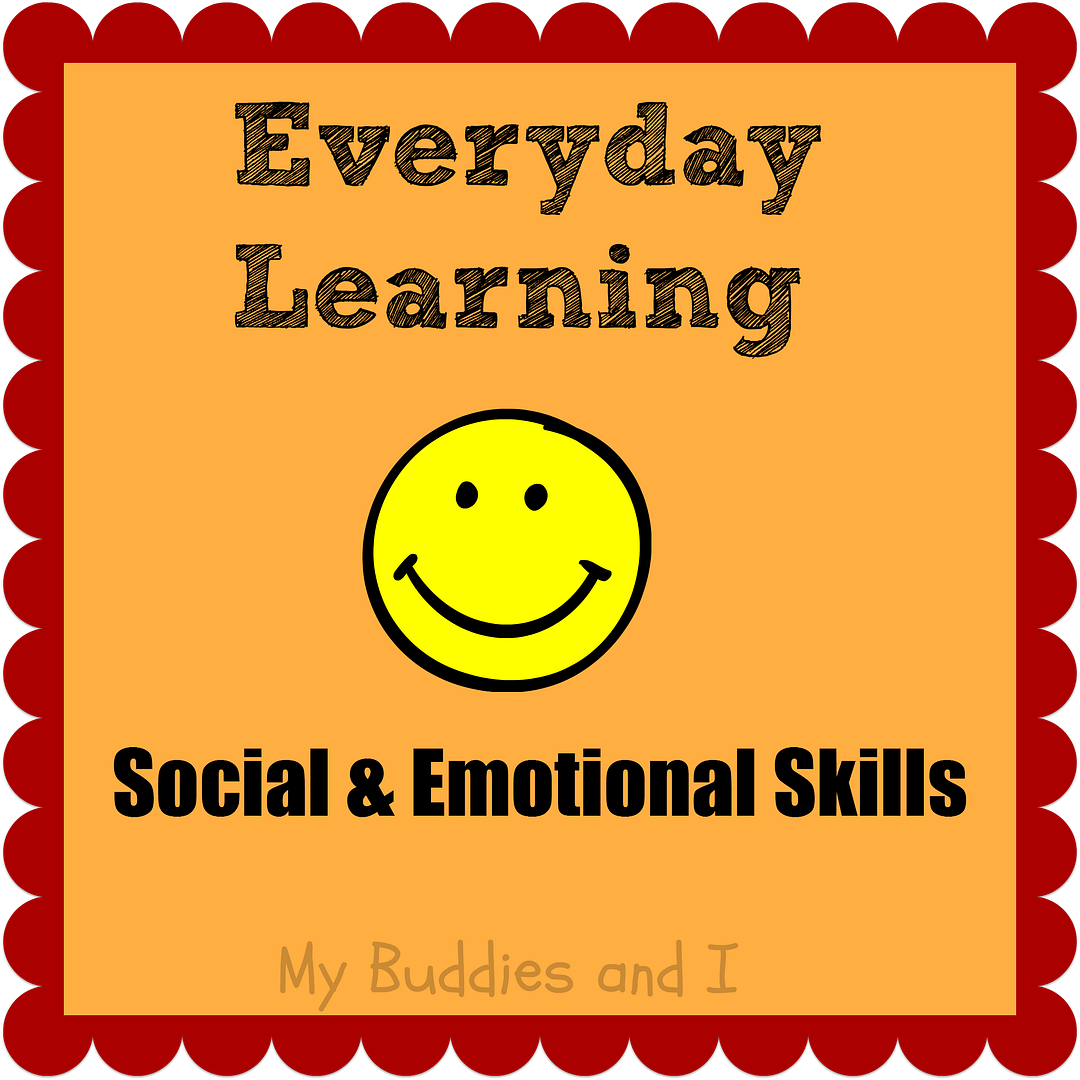 We have, at last, reached the final post in the series. This post is about learning social and emotional skills with everyday activities. I am going to put aside what I have been taught for just a moment and draw from my personal feelings and experiences. I will add links at the bottom where you can learn more information.
I see social and emotional skills as being learned more through relationships than through specific activities. When I accept a child into my care, I want to build a relationship with them and also with their parents. I want the child and parents to trust me. I need to also trust that the parents will work with me in the care of their child. When children are surrounded by people that care about them, and care for them, they can develop healthy attachments that will provide the foundation for their future relationships with people around them. I make time in the day to pay attention to each of my buddies as individuals. In my daycare, I will still give hugs, and I let my buddies sit on my lap if they choose. There has been a move away from these simple acts because large daycare centres are concerned about liability, and I feel that there is a tremendous loss in connections. Young children especially, seem to still need that human connection time.
Another important thing that I do is label their emotions, and use my own emotions to model appropriate expression of those emotions. We have pets, two dogs and a cat in daycare, and I believe that caring for a pet provides many to develop socially and emotionally. We keep a class journal of "Big Feelings" that acknowledges and allows my buddies to express the strong feelings they have.
Of course, there are other activities that we do that are helpful for social and emotional development. As my buddies learn to take care of themselves, as they help with day to day tasks, when they co-operate, share or take turns, negotiate with each other or help younger buddies they are developing crucial skills. I try to work together with my buddies to make the rules or choose the activities we do. This allows them some control over their environment. Role play games and dress up are good for helping children try out different ideas. Art and creative activities can help children express their feelings, too.

If you've been reading my posts, you probably know that I am a family child care provider. I cannot leave the topic of social and emotional skills without saying that this is an area where family child care providers have the opportunity to EXCEL. The small home environment and the close relationships we are able to build with children and their parents have the potential to make a tremendous impact on children's lives. Child care providers and the care we provide can be so beneficial to children's social and emotional development that we should be doing all we can to help them grow.
For further reading, see:
Social Emotional Teaching Strategies
Development of Social and Emotional Skills