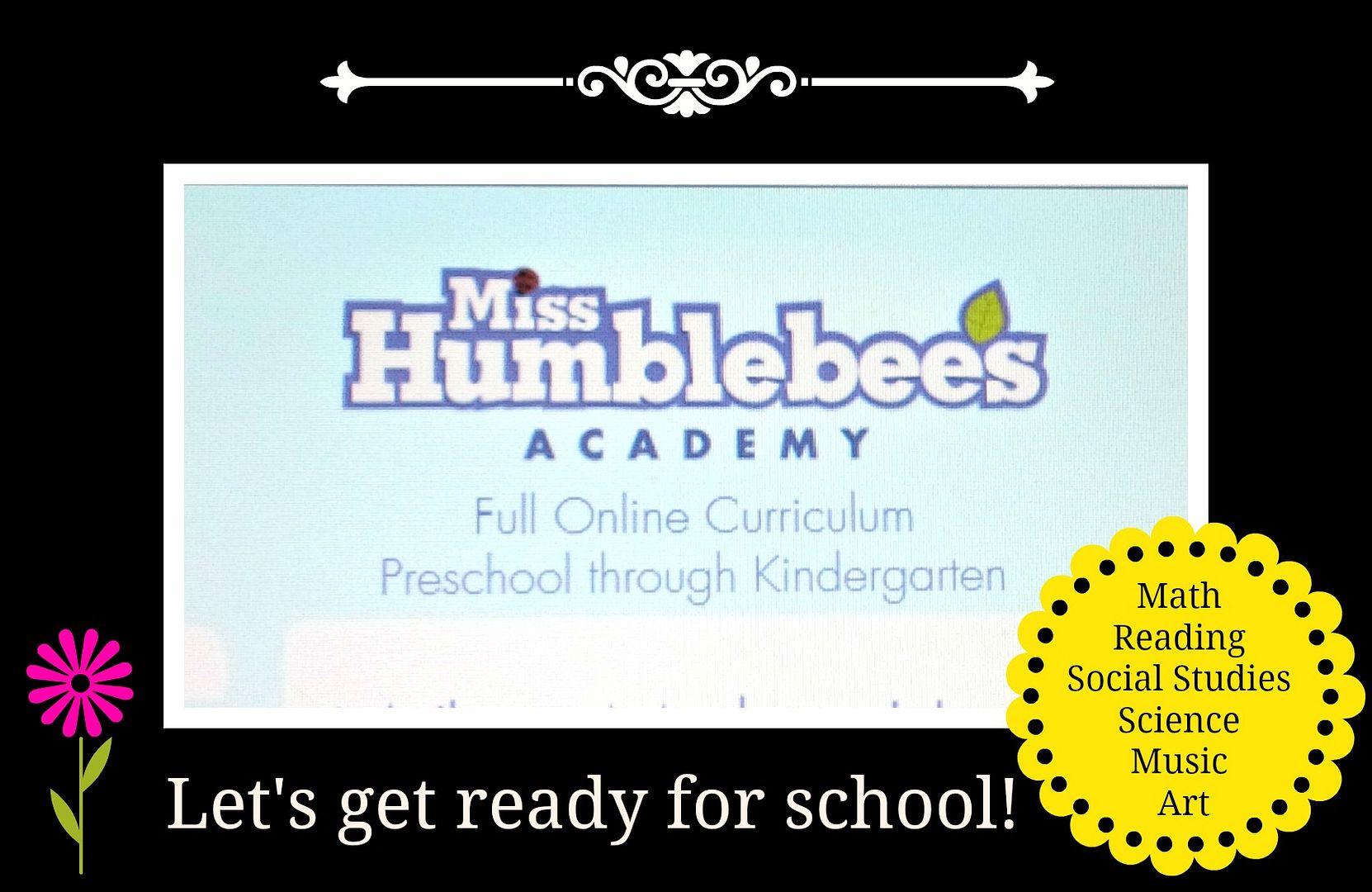 I was recently asked to try out Miss Humblebee's Academy's online curriculum with my buddies. A quick look showed it to be quite an attractive and well made site and I was excited to try it out.
When the time came to start, I realized I wouldn't be able to use it the way I expected. I don't currently use a computer with my buddies except to share a story or video with the whole group and Miss Humblebee's Academy's online curriculum is set up for children to work individually. And wow, is it set up! I now wish I had a computer that I could let my buddies work at. Since my buddies range in age from 1 to 5 years of age, it can be difficult to make sure all of my buddies are being challenged enough academically in all areas. I want my buddies to be well prepared to enter kindergarten, but how can I be sure that I have covered every area of learning? I could use Miss Humblebee's Academy for my preschoolers. They could each have an account - that would be awesome - each child would have their own, so they would work at their own level and progress from there at their own pace. There would be no pushing them to achieve or nagging them. To my buddies, it would be all fun and games.
Then, here's the GREAT part - progress reports! Miss Humblebee's Academy is set up so that as my buddies play the games their progress is recorded and sent out in an email. I would be able to see just where my buddies were struggling and where they were excelling! And then I could share the progress with their parents (and I would look like a super-hero!)
Some of my buddies would be too young to use Miss Humblebee's Academy, but they would still benefit from the songs on the site. I could even purchase the downloads to play in my play room. Since kid's songs get played over and over, it's nice to have songs that I don't mind hearing again and again too, and Miss Humblebee's songs are great. By the time my toddlers got old enough to use the online curriculum, they would already be familiar with the songs.
I was so excited about Miss Humblebee's Academy that I became an affiliate! If you're interested in trying out this terrific online curriculum, they offer a free week's trial. Check out the link on the right side of my page and enjoy! Let me know how you like it.