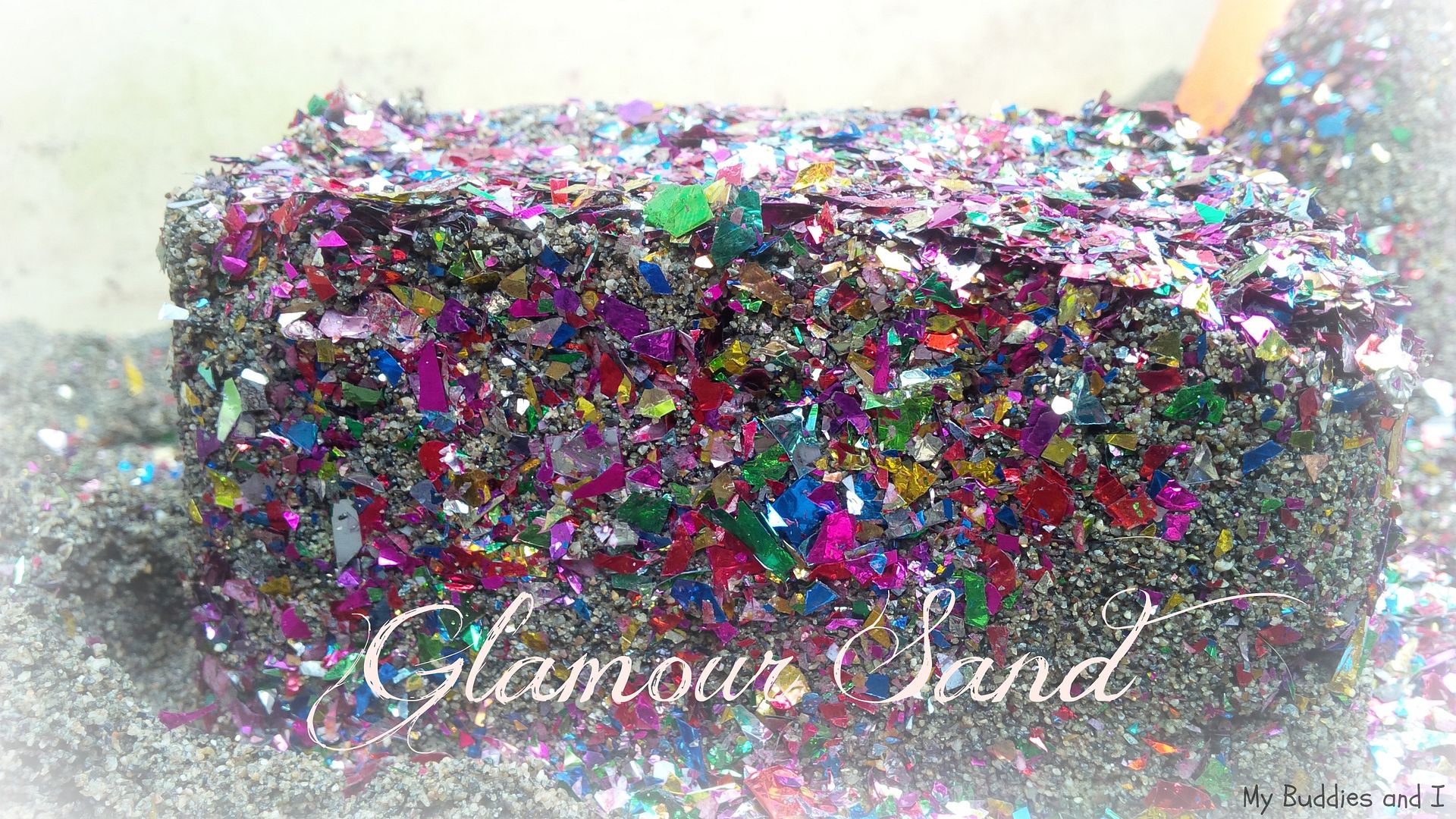 Sand is a favourite play material for many children and my buddies and I love it, too! We have a nice size sand table that. is big enough for all my buddies to play at once. That is a good thing, too because when I turned our sand into GLAMOUR SAND, everybody wanted to play.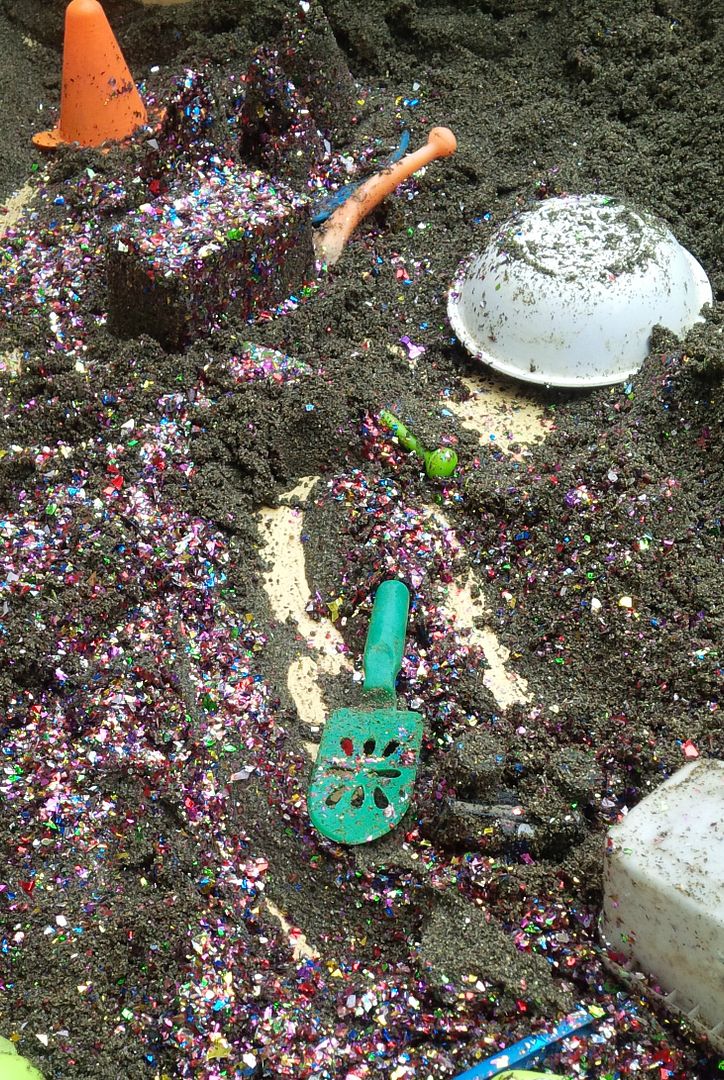 I had found Glittering Confetti at Dollarama. My $2 purchase has already been used to enhance a couple of simple activities and I'm sure I will be using it for more fun things. I love that it is bigger and chunkier than regular glitter. Though mine came in a plastic container, I have also seen it in the party section in plastic bags.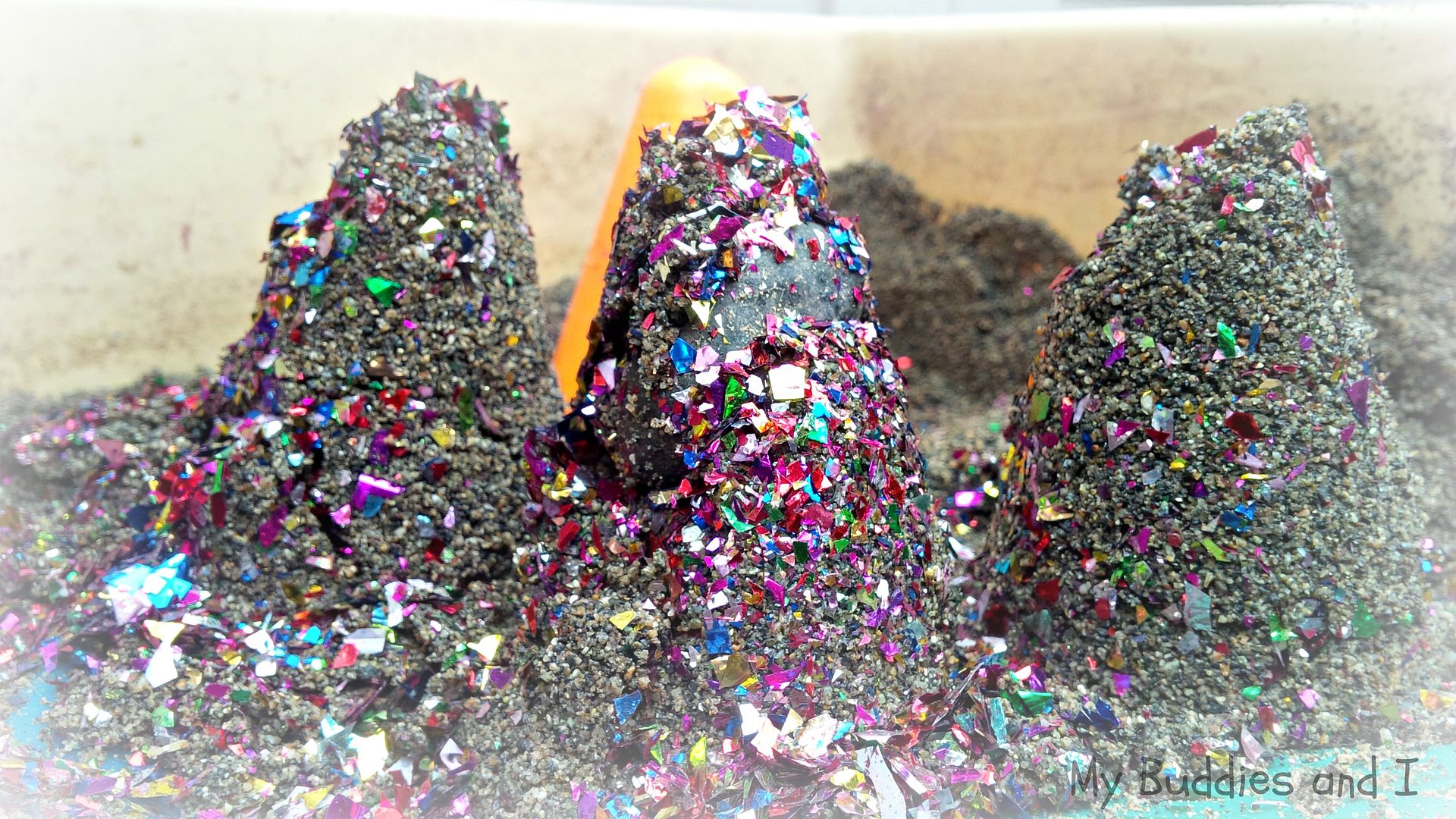 The big chunky glitter doesn't get lost in the sand, either, so the sparkle shows up when making castles and concoctions!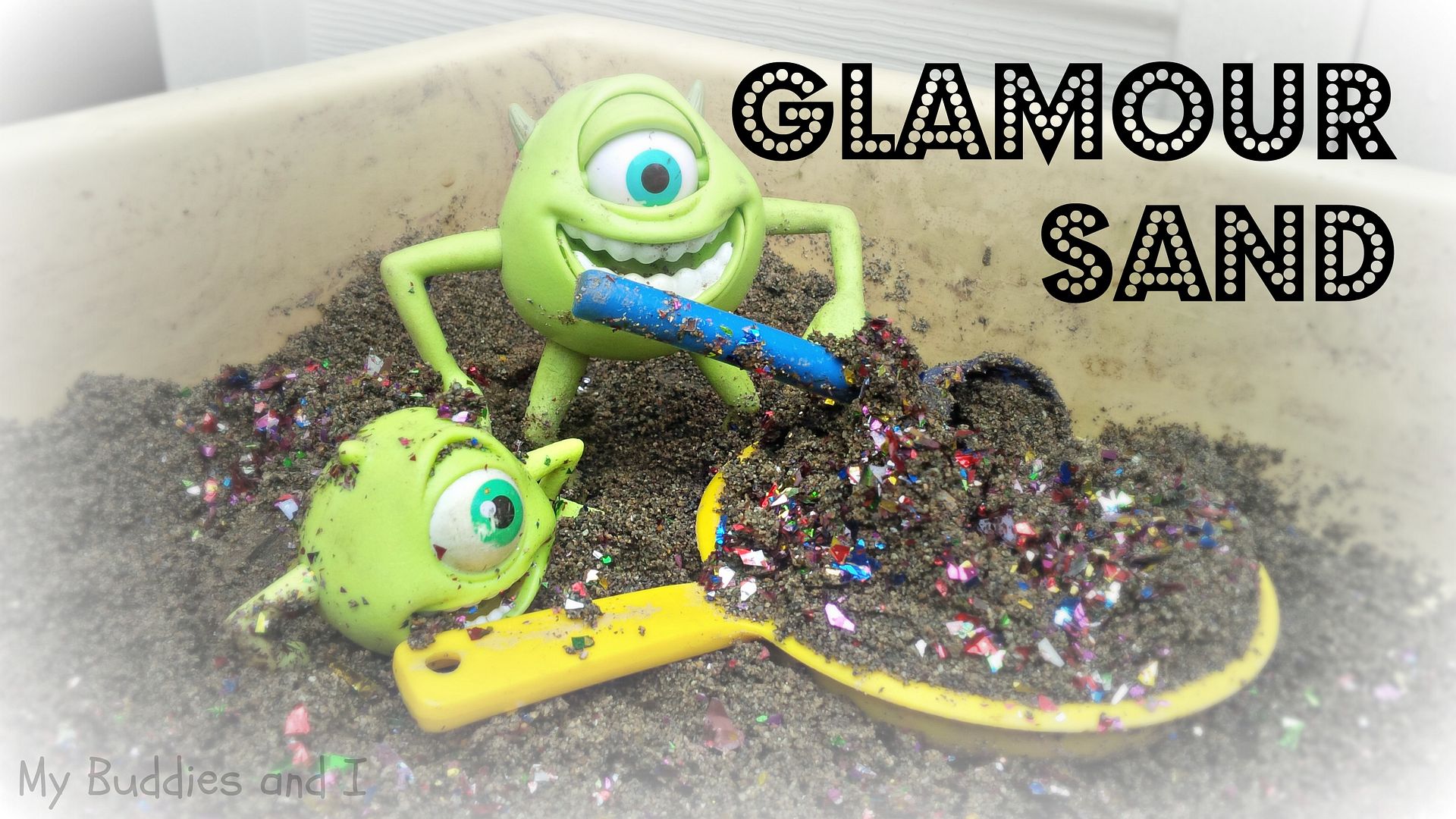 I know this is going to be one of our most popular summer activities! I hope you'll give it a try and see if it's popular with your buddies, too!