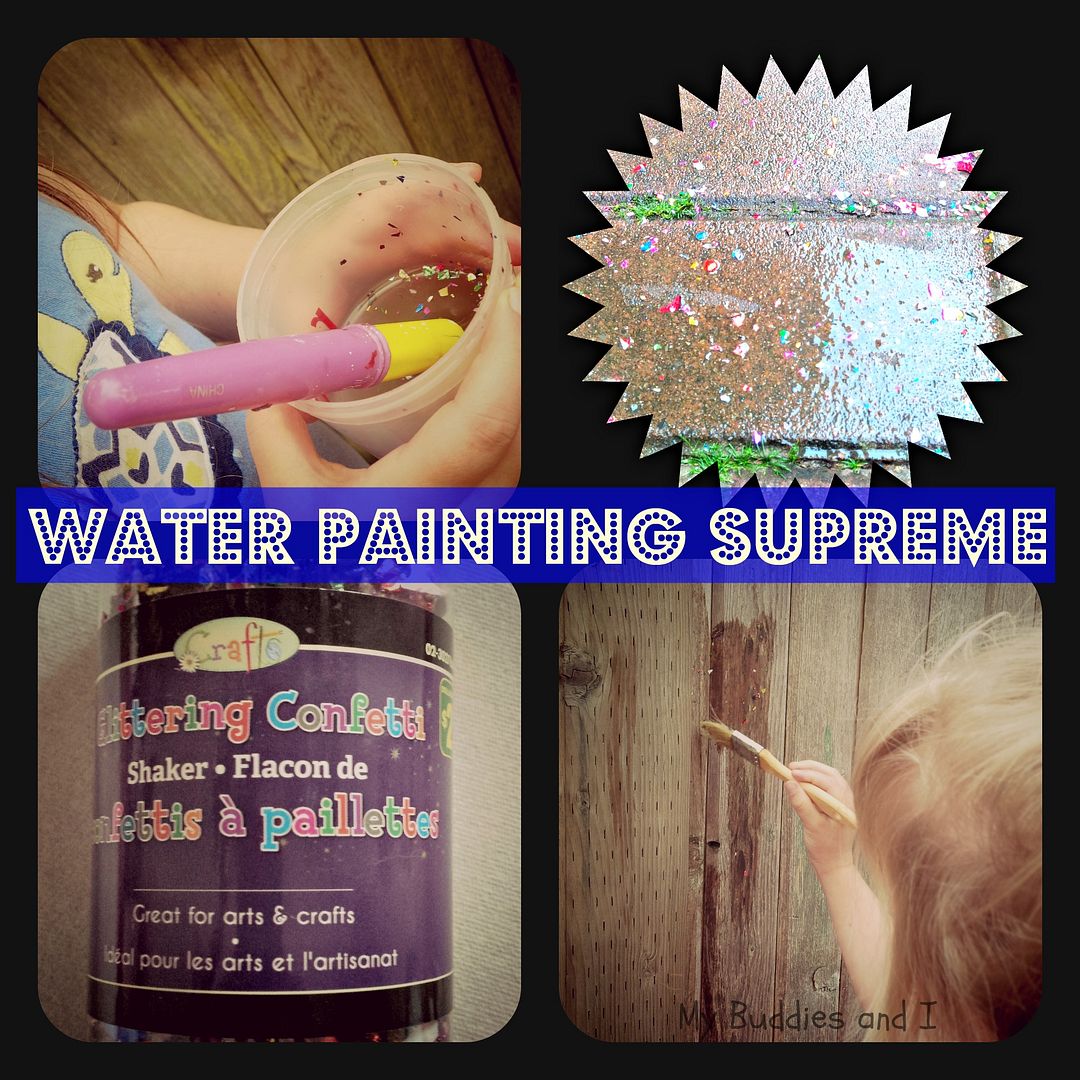 Painting with water has always been a go to activity for us. My buddies love to see how the water darkens the colour of the wood, bricks or concrete as they brush it on. I love how fast and easy and mess free painting with water is. Since painting with water is so easy, we've already done it a few times and I wanted to kick it up a notch. I had a large container of Glittering Confetti that I had purchased at Dollarama. I put a spoonful of it in each of the cups of water and added big thick paintbrushes for painting. Then I set my buddies free to paint to their heart's content.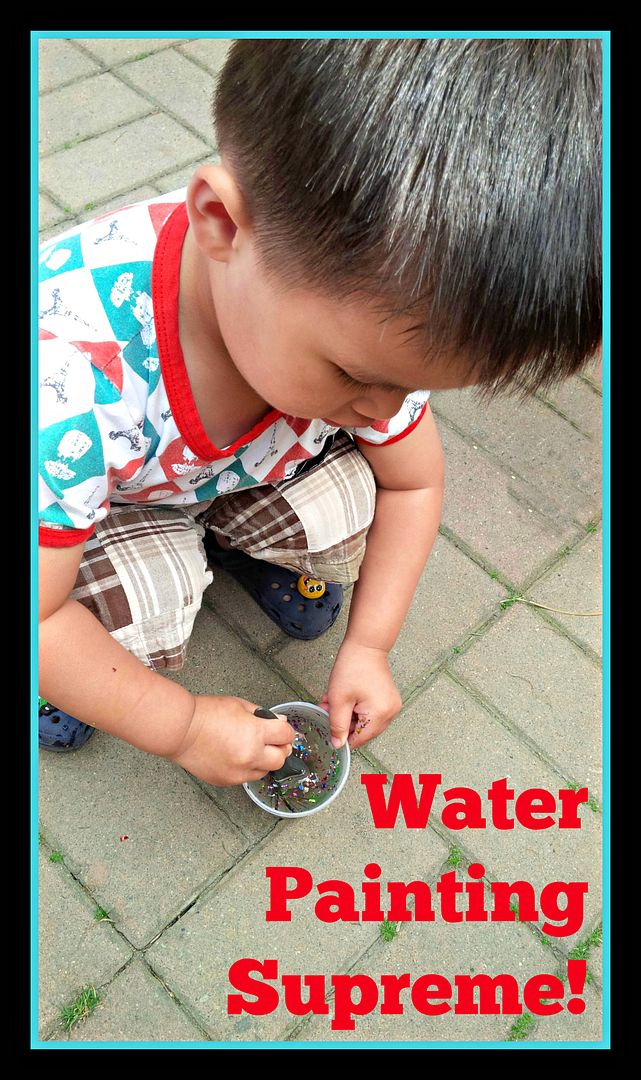 The beautiful thing about water painting is that my buddies can pretty much paint ANYTHING they want. Nothing outside is going to be damaged by being painted with water. The awesome thing about painting with glitter confetti in the water is the extra sparkle that is left behind even after the water dries. Glitter confetti pieces are bigger than glitter so they don't stick to your clothing and skin as much as regular glitter does and because the pieces are bigger, they have a bigger sparkle, too. My buddies had a lot of fun with this and there was very little clean up afterwards. Basically we just rinsed the brushes and cups to use another time.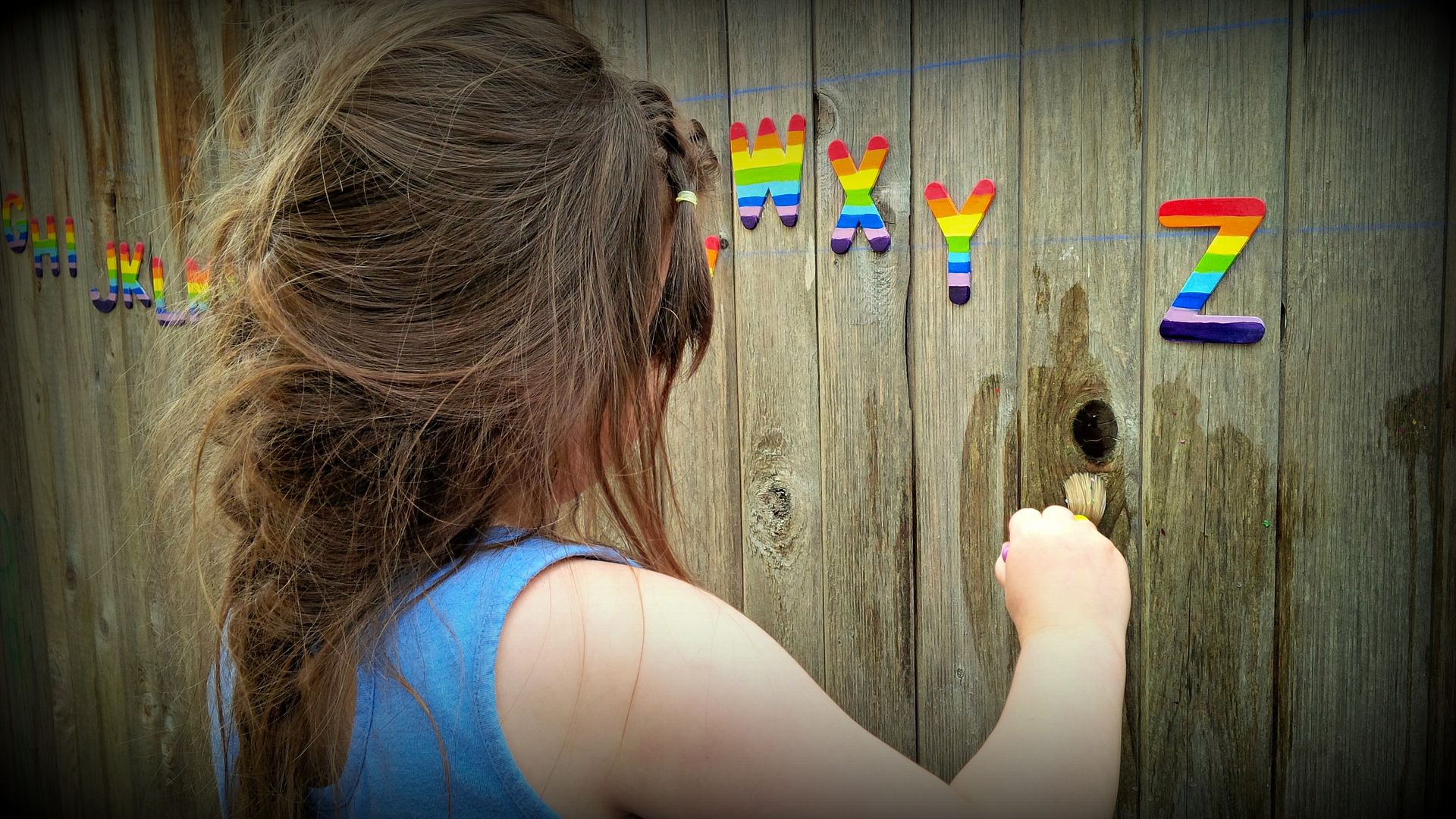 We're sure to do this activity again and again! Be sure to click on the this link for more outdoor art activities AND to get in on a $1500 Giveaway!