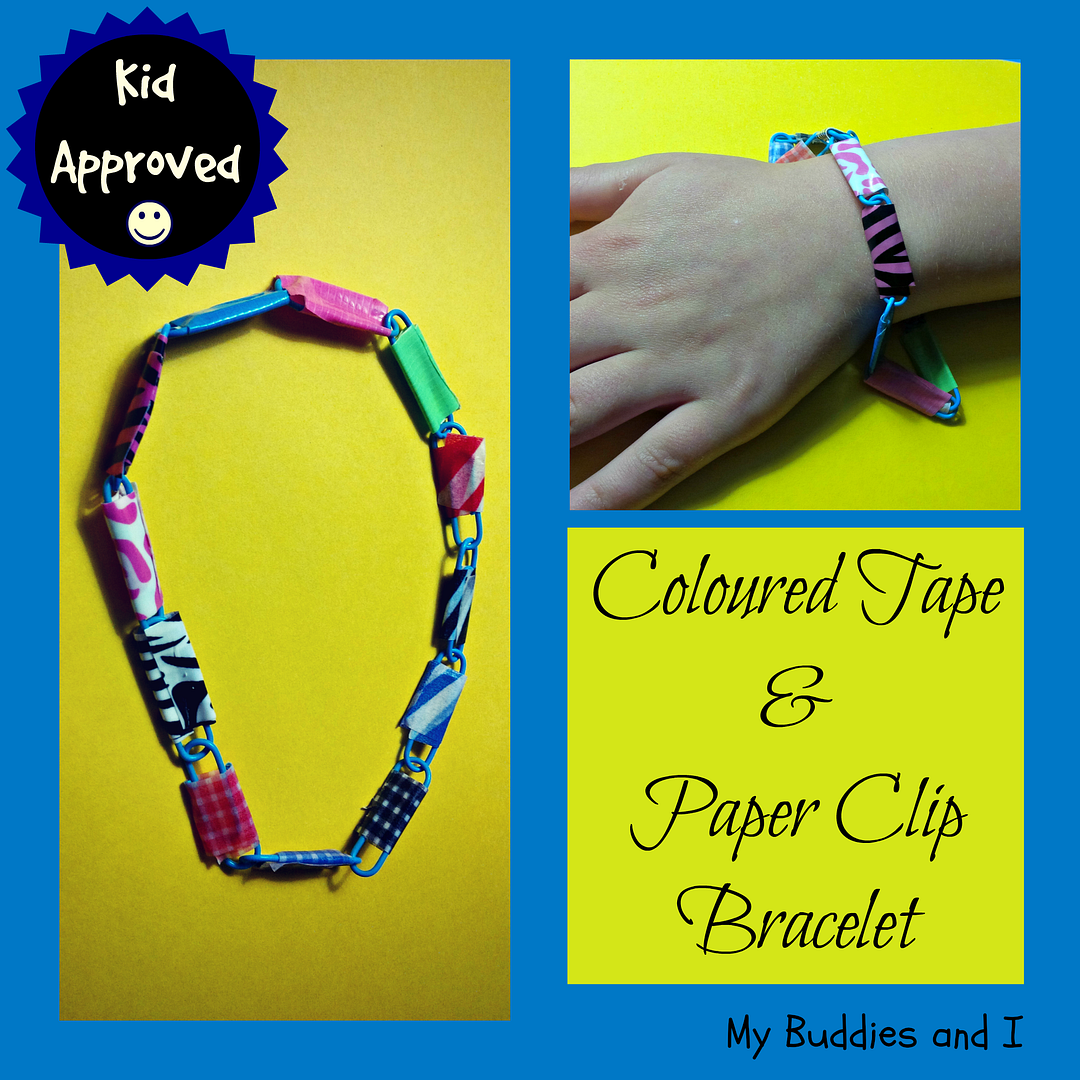 Here's a really quick and easy bracelet that kids can make. The one pictured was made without any assistance by my 7 year old granddaughter. My younger buddies would need a little help doing this, but older kids can easily manage on their own.
I provided some coloured paper clips and coloured tape. My granddaughter and grandson got to linking the paper clips together. My 4 year old grandson was thrilled with just linking the paper clips and it was a great fine motor skill activity for him. His older sister was ready for more of a challenge and she was able to take the coloured tape and wrap it around each paper clip to add an extra decorative feature to her bracelet
.
She enjoyed making this bracelet so much she asked to take the rest of my paper clips hope to make more of them.
I have to put paper clips on my shopping list because I'm sure the rest of my buddies would like to do this, too. This was a good activity for multi-aged groups as it can be as easy or difficult as skill level of the child doing it. Happy crafting!