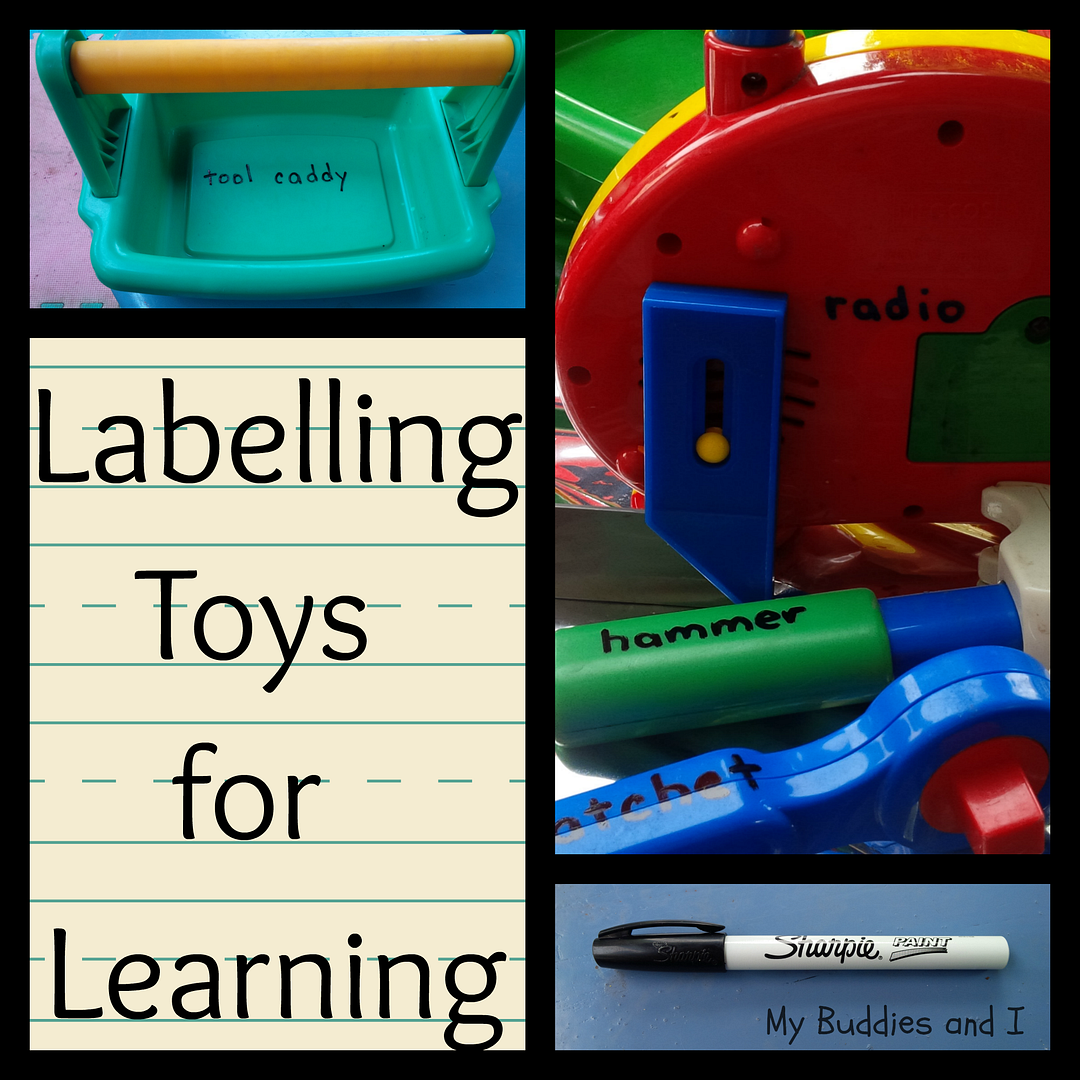 My buddies and I were playing with our tool bench and all the assorted tools and as they would pick out and bring a toy to me I would give them the name for it. We hadn't played with these toys for a long while and my buddies were really interested in all of them. With my limited tool knowledge, it wasn't long before I was handed a tool for which I had no name. I didn't know what it was.
Fortunately, my husband was home, and he gave us the names I didn't know.
I was thinking about how much easier this little labelling game was with our dinosaurs, where I could just flip the dinosaur over and read the name off the bottom and look like a real scholar! I was also thinking about how popular labelling is in preschool classrooms - labelling shelves and furniture, and putting lots of literacy posters on the wall. I decided I would add the names of the tools to the tools. Not only would it help me remember the names of the tools, but it would also help promote literacy skills with my buddies. When one of my buddies discovered "phone" written on the back of the toy phone, I was questioned about it. As an early reader, not yet in kindergarten, she hasn't yet learned about "ph" making the "f" sound. I think that with the phone being labelled, she will be reminded of the new information she has learned every time she picks up the phone.
This little experience taught me a lot and has the potential to help my buddies learn so much! What if I labelled all my toys?? Imagine the possibilities!!!! I have to go now - I have lots of toys that need labelling!