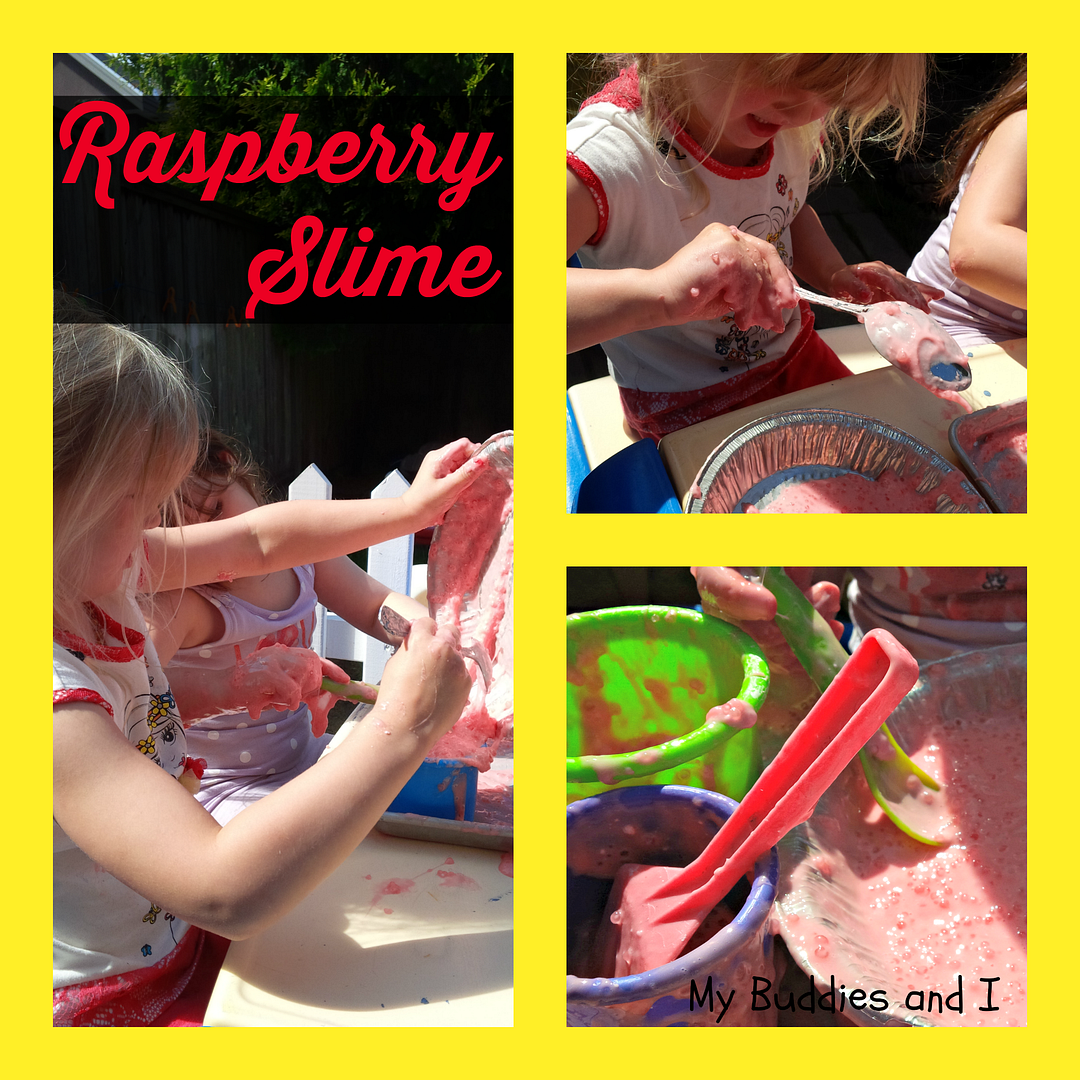 Summer is the perfect time for sensory play. I have been coming across lots of slime recipes, many of them on Fun at Home With Kids . All these recipes inspired me to try my hand at creating some slime fun for my buddies. I wanted something non-toxic, since some of my buddies are very young and I wanted to be sure it would not be irritating on sensitive skin. This is what I came up with using ingredients from my kitchen.
Raspberry Slime Recipe
1/2 cup tapioca

2 tbsp raspberry jello powder

3 cups water

1 cup cornstarch
Boil the tapioca until the pearls are plump and clear, add the raspberry jello powder. Stir well and allow mixture to cool a bit. Then add the cornstarch. Allow to cool to room temperature and then let the play begin!
I put the slime outside on trays on a picnic table. I had a variety of containers and materials for my buddies to use to explore the slime. As I sat down to create this post, I found that Child Central Station had created a similar fantastic slime. I especially like the look of the clear slime and I'm going to have to try that out with my buddies, too. It's looking like it will be a fun and slimy summer! If you've never made slime, you're in for a surprise. Most kids love the feel. If you have made slime, tell me, what's your favourite recipe?