Have you seen the fabulous strawberry and banana candy canes made by Make, Do & Friend??? They're beautiful. I tried to make them for my buddies but failed miserably so you're not going to see a picture of those here. But you can see the ones from Make, Do & Friend HERE. I did not give up, however, and came up with a fun banana and mandarin orange version which sat nicely on the plate for me and went into the candy cane shape without too much fuss. So here's my version:
They were easy to make and didn't take a lot of time. This is important when you have a group of hungry buddies! Best of all they were a fun and healthy snack. Another fast, fun and healthy snack idea is this watermelon banana santa hat: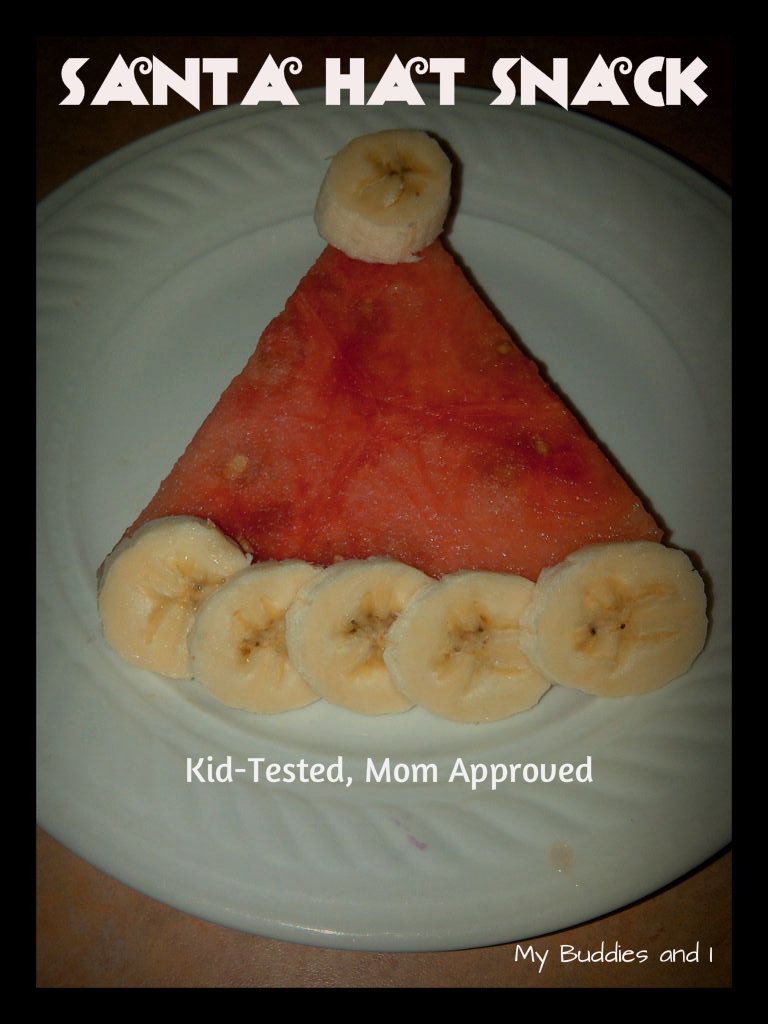 Completely enjoyable for my buddies and no guilt for me! It's as easy to make as it looks, with a triangle slice of watermelon and slices of banana trim.