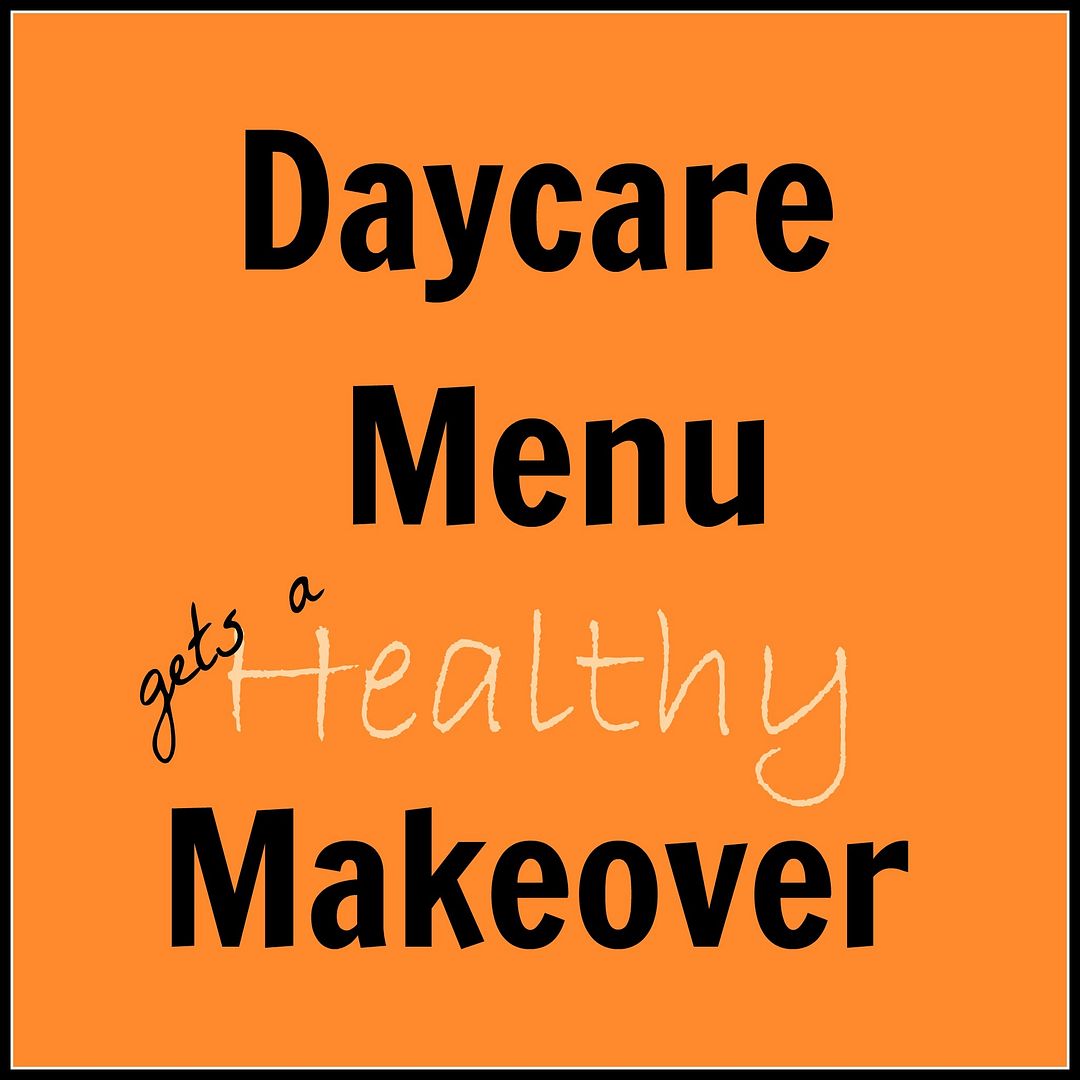 This weekend I've spent time looking at my menus. As I come to know more about good nutrition, I can't help but feel a greater responsibility to ensure I am feeding my buddies food that will set them on the path to healthy eating and a healthy life.
In a daycare setting this is far easier said than done. First of all, everyone has a different idea of healthy. My goal is to find food that will be:
#1 EATEN
and
by a majority of my buddies. I'm not getting rid of gluten or sugar or fat. I am following guidelines based on Canada's Food Guide.
I want my menus to follow these standards:
Lunch will contain food from all four food groups
Each snack will have a fruit or vegetable plus food from another food group
At least 10 different foods from the fruit & vegetable food group will be served each week
At least 1 dark green or orange vegetable or fruit will be served each day (spinach, broccoli, carrots, pumpkin, cantaloupe, peaches, nectarines, apricots)
Whole milk will be served with lunch and snacks
A meat alternative such as eggs or peanut butter or lentils will be served once a week
Fish will be served once a week
Processed meat will be avoided or at least minimized (sandwich meats, hot dogs)
Water will be available between meals and snacks
Local produce will be served as often as is practical
Menus will be re-evaluated and updated twice a year
Snacks will contain at least one contrast between colour, taste, texture, shape or temperature
At least 1/2 of the grains served will be whole grain
Needless to say, this was a huge undertaking. Especially because of #1 and 2! The healthiest food in the world is worthless if nobody eats it. I have kept some kid favourites on my menu, too. Everything in moderation! So yes, you do see tater gems, pizza, and french fries. I use regular peanut butter as well. Overall, I'm happy with my menus and I hope my buddies will be happy too!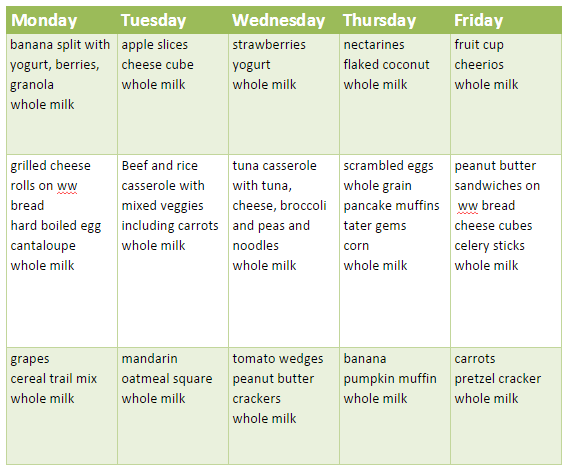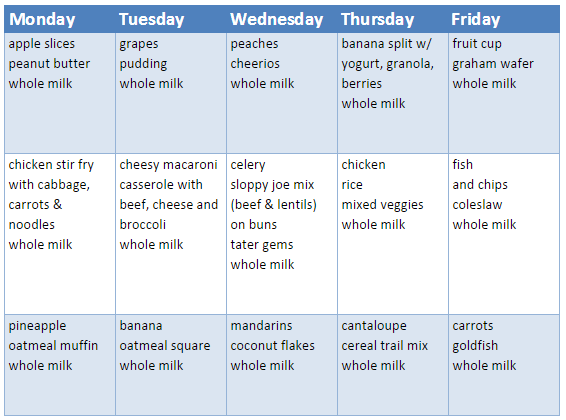 That's it! Let me know what you think & feel free to use these menus to help you plan, too!