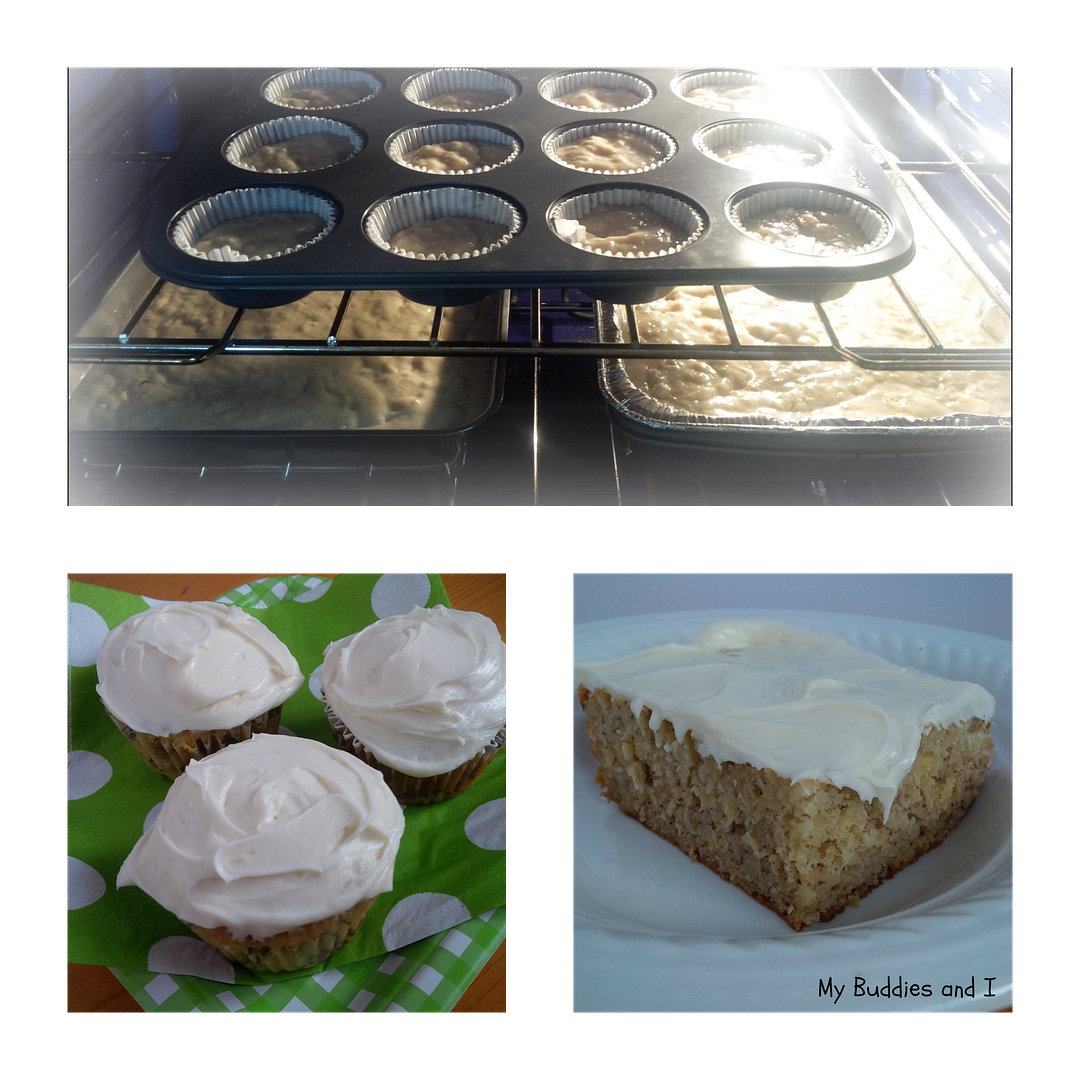 If you haven't come across the
Crazy Banana Cake
from Jackie of
Happy Hooligans
, you are missing out and should go get it.
I'm sure you already know that all Jackie's ideas are great. Knowing that, I felt confident enough to DOUBLE the recipe. That made a lot of cake batter. I ended up with one 9 x 13, one 9 x 9 and a dozen muffins! I was thinking if you take crazy cake batter and put it in a muffin tin, what do you get? Mad Muffins? ha! Get it? See, that's a little cooking humour!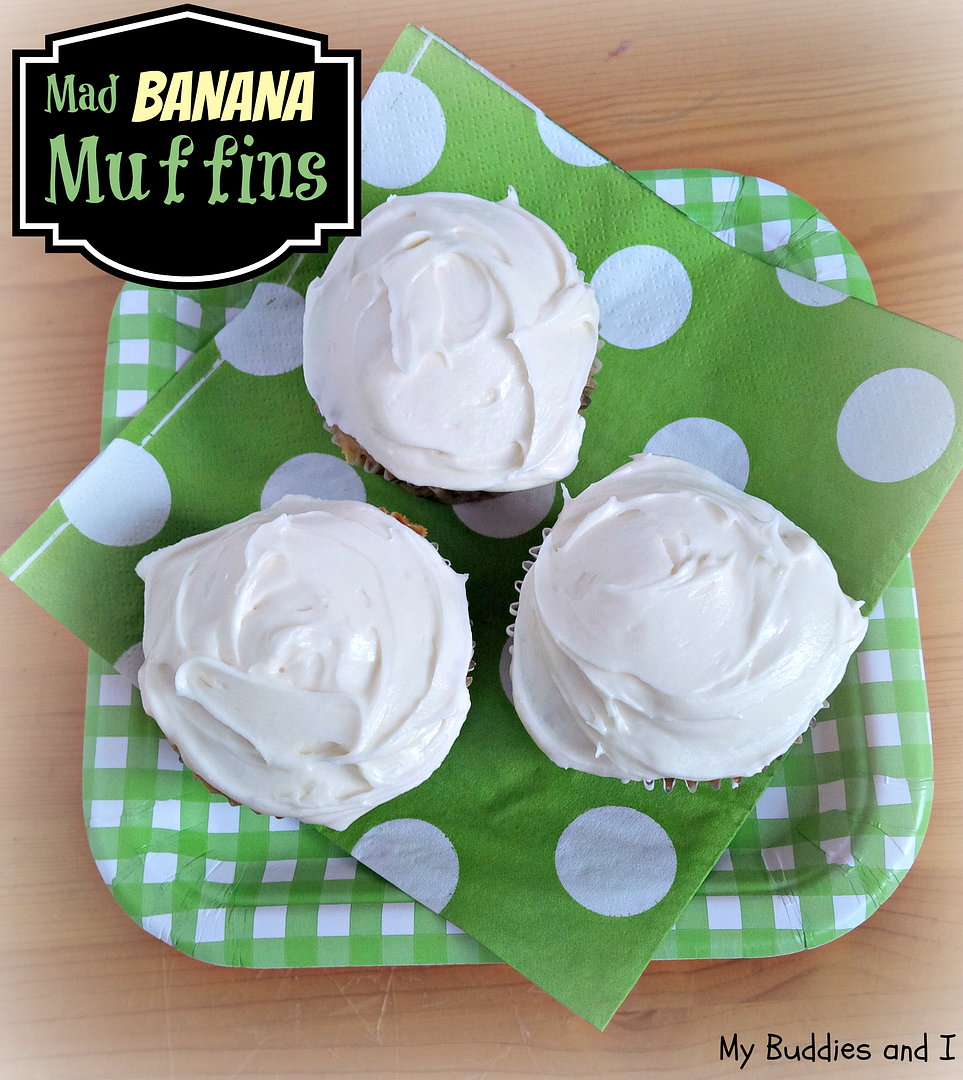 Seriously though, each took a different amount of time to cook, so I had to watch the oven. The muffins were finished cooking in about 45 mins, the 9 x 9 was done in about 55 mins and my 9 x 13 took 120 mins.
I didn't have enough ingredients to double the frosting recipe so I only made one and it was lots. I didn't put frosting on all the muffins because it's hard to pack them in a lunch once they are frosted and they really don't
need
the frosting, though it is very tasty and you might want to frost everything,,, or just eat if off the spoon. It's all good. I hope you'll try this recipe out & let me know how you like it!