As I'm sitting down to write this post I am looking at the photos and all I want to do is stop writing and go make these again. They are soooo yummy!
I've developed a love for the flavour of cheese..... but I only like it once it's been melted. I have tried to like cheese in it's natural state but I just don't like the texture.
When I first saw these made, I was skeptical but I thought I'd try them out anyway. They are amazing!
And so EASY! Best of all, they make a great snack for my buddies and I can feel pretty good about serving these. WAY better than those orange fishies that they are so fond of. Yes, EASY and HEALTHY, too!
All you need to do is grate some cheese and put little spoons of it onto a cookie sheet lined with parchment paper. For these ones, I used pre-grated cheese from a bag! (Not quite as much flavour as grated cheddar, though.) Bake at approximately 350 degrees Fahrenheit. I don't think that even qualifies as a recipe. It's just a beautiful transformation of a food into a more delicious food.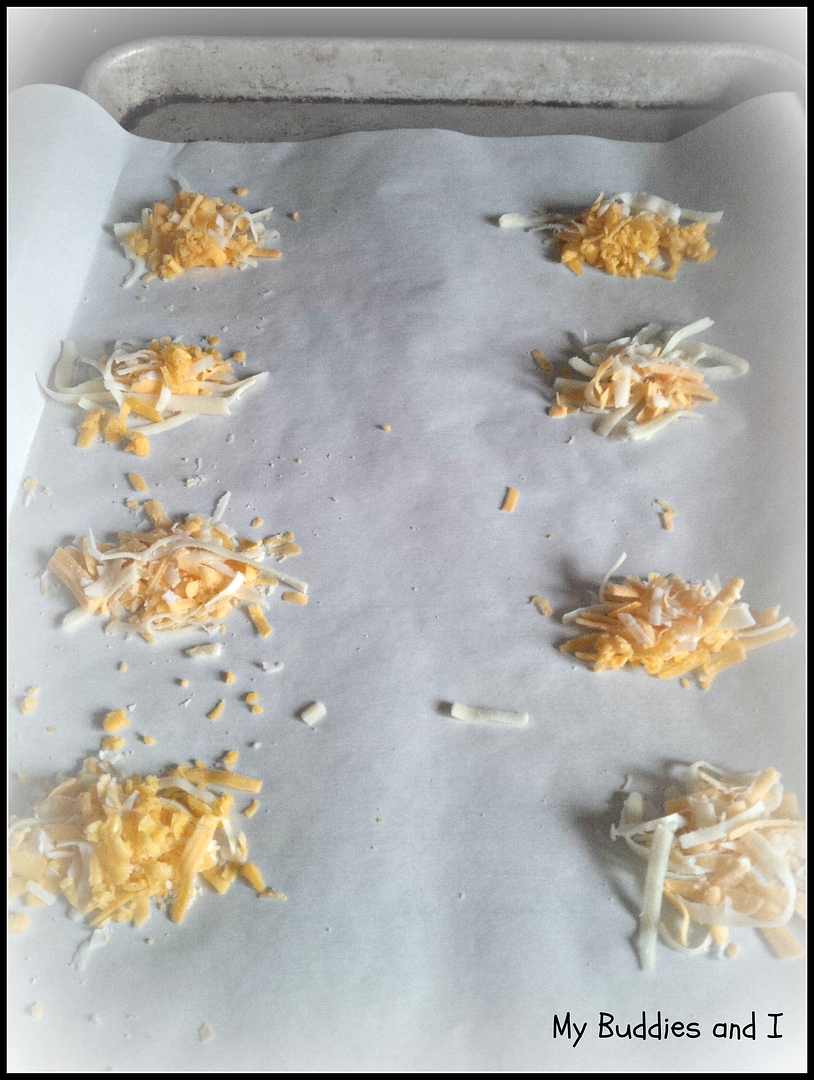 See? Easy. Yummy. Healthy, too! I've got to go make some now!