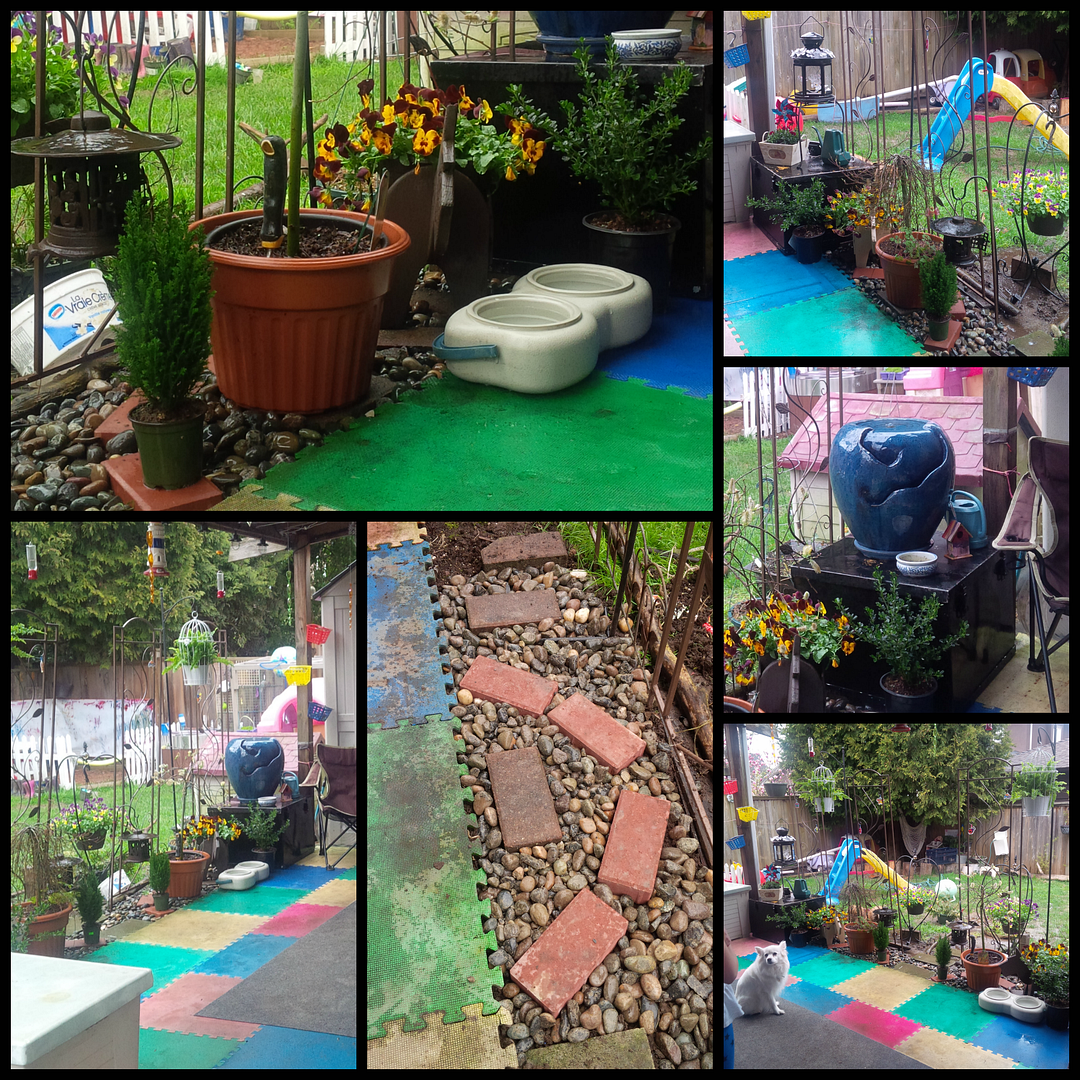 One of the realities of living on the wet coast is... well, wetness. It rains a whole lot. I am absolutely not complaining about the rain! As I worked on this project, our other coast was still shoveling snow. However, the rain does have it's challenges.
I believe in lots of outdoor play and my buddies and I spend time outside every day. We have a covered patio that is used often because it provides shelter from the rain. You may have seen pictures of it before when I had it arranged more exclusively for the children's use. I had a change of heart and I have been working on making my home feel more homey and a little less classroomy. My buddies will have many years in a classroom setting, but precious few before they get there. I wasn't willing to lose the ability to do all the things we like to do on the patio, but I wanted it to look more welcoming. I love that it is now also be a place I could use to entertain after daycare hours.
I've always wished my patio was a little bigger, though I don't have the budget to actually extend it. I could absolutely make my patio at least seem like it was a little bigger, though. I started with a shopping trip.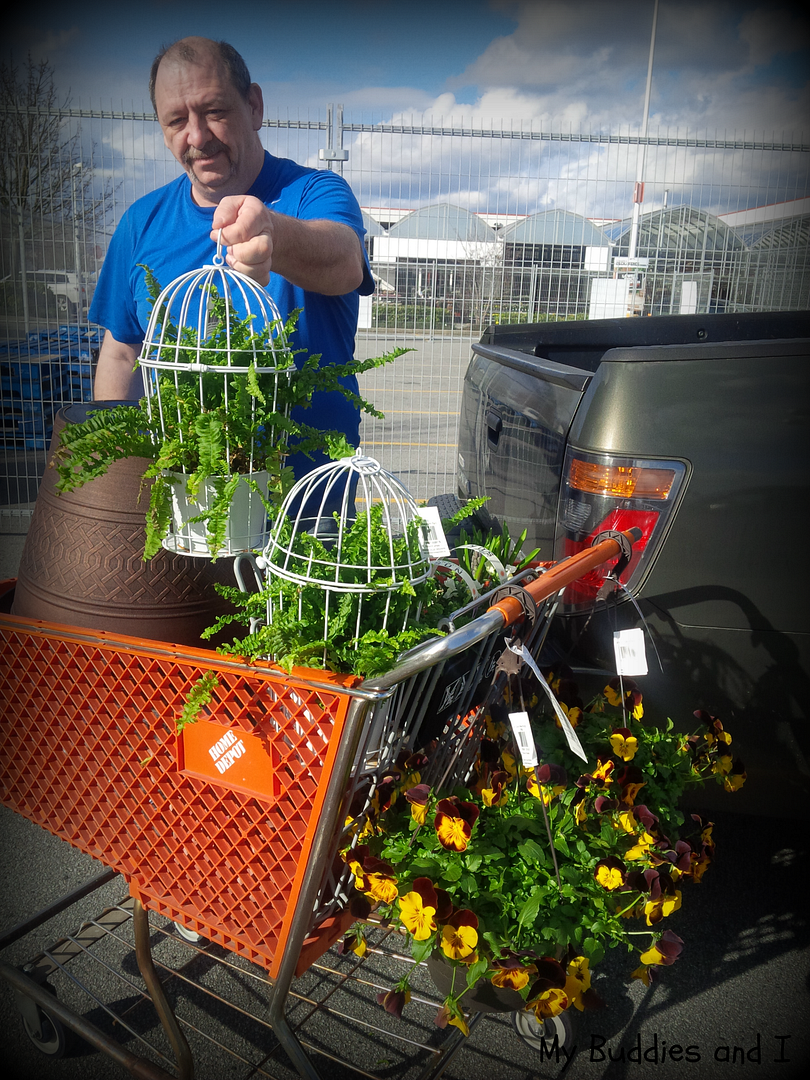 My husband helped pick out some beautiful things. He's a great guy like that. See those pretty ferns in cages? His pick. They were a little pricey for me, but he wanted me to have them. His favourite are the pansies, and I always make sure that I have some of those. I also got bags of river rock, some bricks, plants and pots.
My plan was simple. I took the trellises that I had just at edge of the patio and moved them out a little over a foot. Just like that I had increased my patio size! I really had trouble getting plants to grow right next to the patio anyway, so I'm hoping that the space farther out will be better suited for any plants I put directly in the ground. In between the patio and the trellis space, I put bricks down in a pattern and then filled the space with the river rock. I brought up some of my favourite ornaments and pushed the two metal trunks that I have sitting on the patio out farther towards the trellises. I'll probably give them another coat of paint to protect them since they will be more exposed to the elements, but since they were designed to be outdoors, they should be okay.
I'm loving the new patio and we've had many rainy days where we've been able to use it much more effectively since expanding it. We've built with blocks, painted and coloured and even enjoyed drinking hot chocolate on a dreary, drizzly day. We've enjoyed our first rainy day barbeque of the season, too! What else do you think I could do to improve this space? I'd love more ideas!