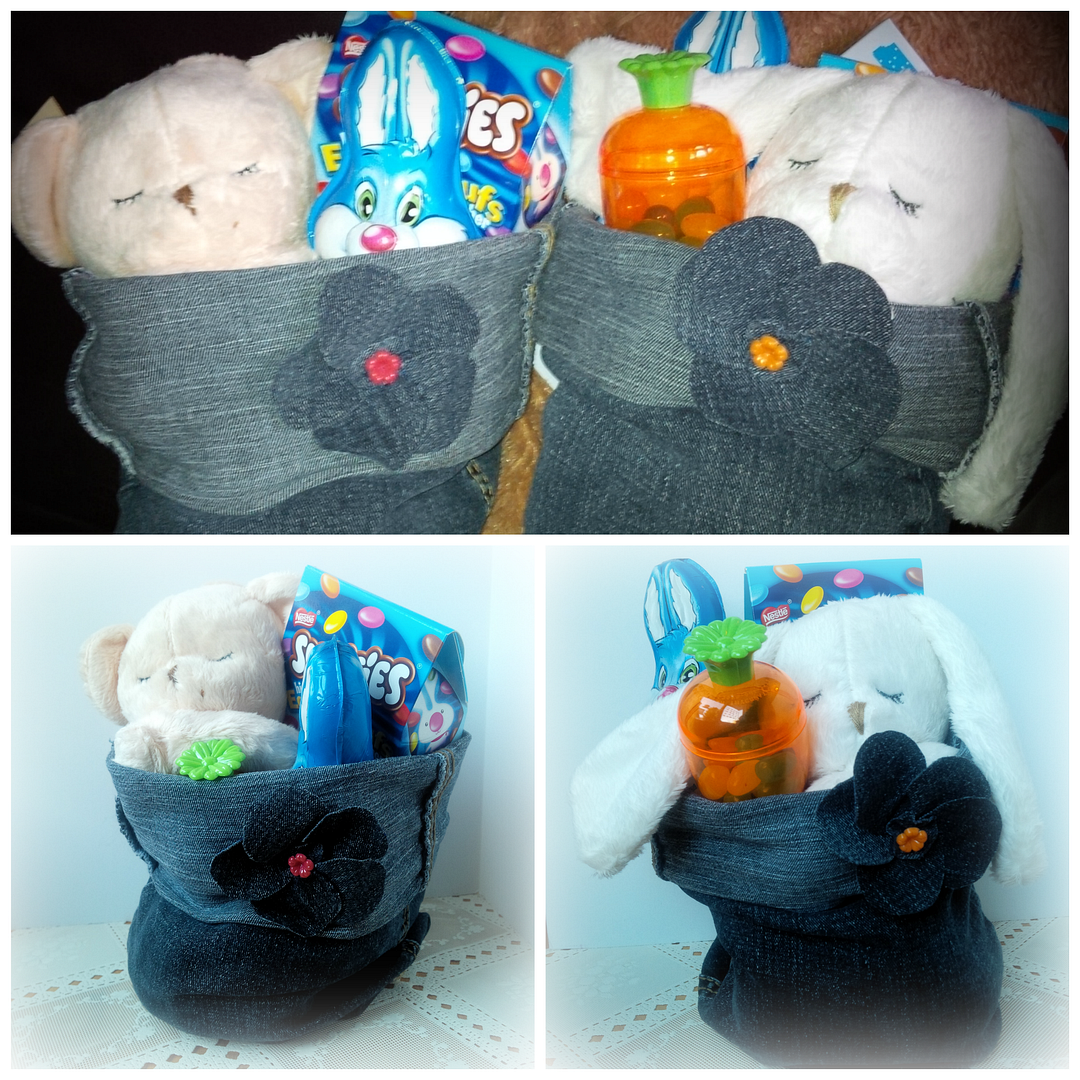 If you're tired of the usual Easter baskets, I found a cute and easy basket you can make out of a discarded pair of jeans. I had found a cute tutorial for some
denim baskets
and pinned it to my craft board without really knowing what I'd do with it.
I don't like most of the baskets available at Easter. I wanted something a little more crafty for the grandkids and then I remembered the ones I had pinned. I thought they'd be perfect. I had a pair of jeans ready to be upcycled, too.
I followed the tutorial on Hometalk to make the
denim baskets
. I didn't have any modge podge for the flowers and I was looking for something a little less complicated, so I made mine differently.

Denim Flowers
I took a piece of denim and brushed a thinned solution of tacky glue over the surface. After it had completely dried, I traced 5 large circles and one smaller circle with a permanent marker. I cut the circles out and placed the large circles in an overlapping circular pattern. I used my hot glue gun to stick the smaller circle onto the middle of the flower. Then I flipped it over and glued the back flower petals together to hold them in place a little better. I had a little flower button that I used to sew in the middle and also sew the flower onto the denim basket.
I think they turned out pretty cute. The grandkids were pleased to find their Easter baskets and hopefully they will find a use for the basket once the chocolate and candy is gone.