My buddies and I all had so much fun with this activity! I whipped up a batch of bubbles with my electric mixer. I used a little water, and dish soap. I tried some additives to make the bubbles last longer, too, but didn't find anything particularly effective. I used about a half cup of water and a tablespoon or so of dish soap (a generous squirt should do). You can also add colouring to the foam with food colouring or liquid water colours. Then turn your mixer on high speed and beat it until it is really foamy.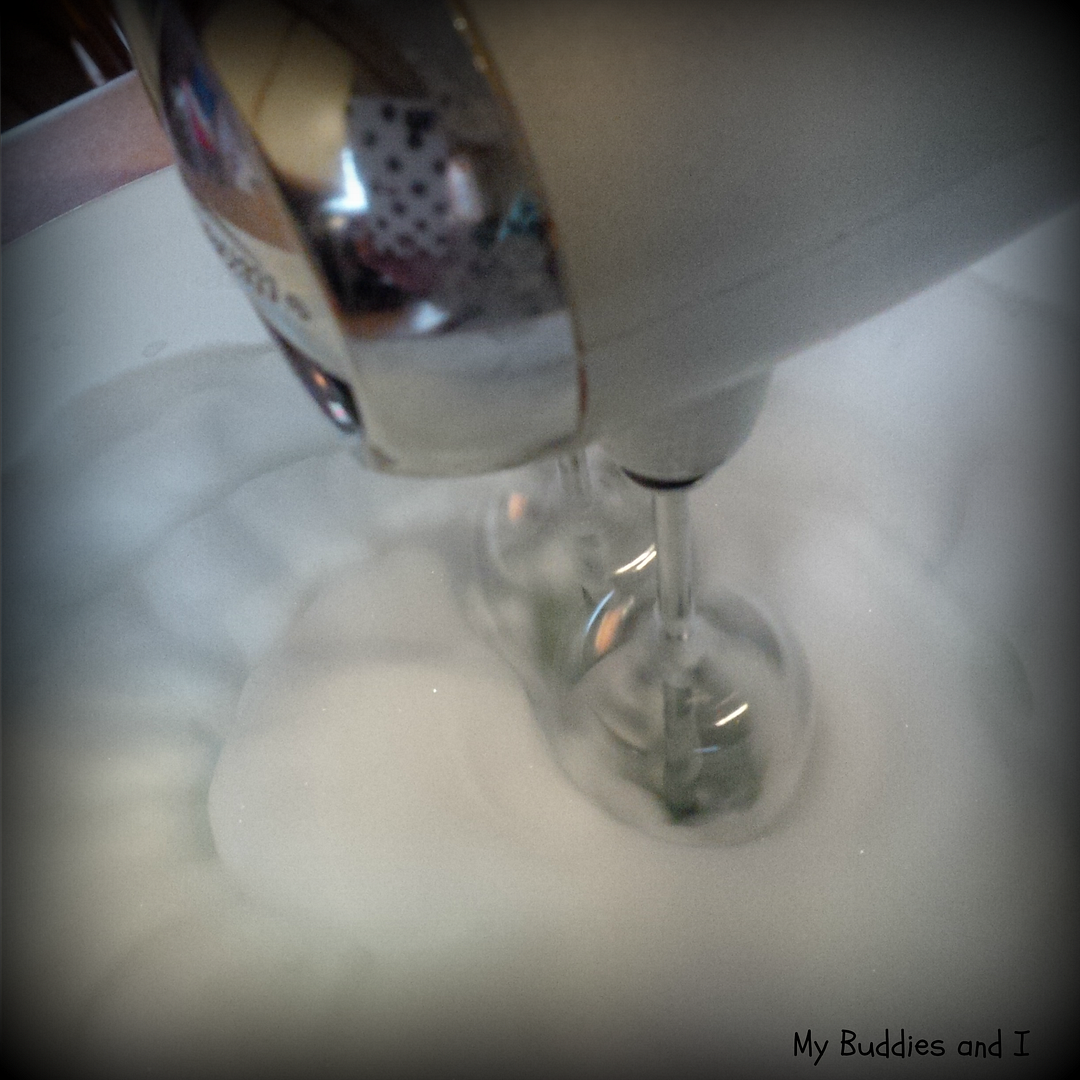 Scoop it into some large plastic bags and close the bags up. Then snip off a
tiny
little corner of the bag.
Kids can squish and squirt the soap foam into containers and cups and just up into the air. They really loved this activity and I've saved the plastic bags so that we can do it again and I won't have to cut holes in more bags. (I'm going to have to figure out how to temporarily close the corners while I fill the bags.)
We will definitely be doing this again! I will keep trying to find something will prolong the bubbles as they do start to return back to a watery state if left for very long. Let me know if you try this fun activity & if you happen to know what will make the foam last longer.